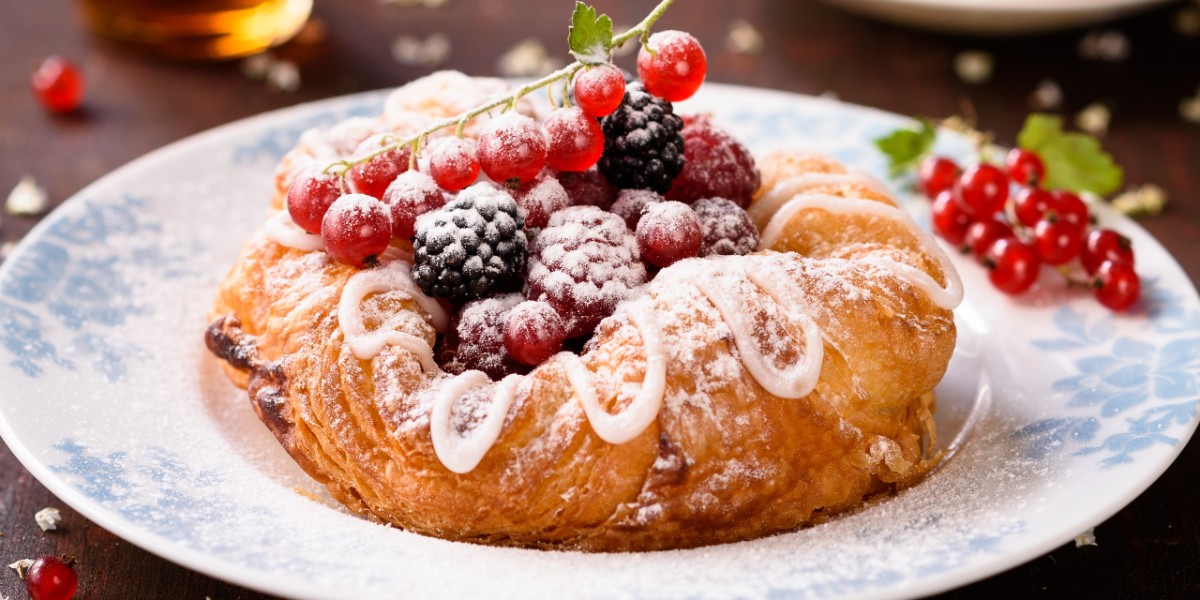 US Blog
2022 Winter Flavor Trends
The winter months are officially upon us, and many foodservice operators are considering changing up their seasonal or limited time only menu offerings. While traditional flavors such as chocolate, peppermint, gingerbread, and vanilla are always welcome additions, there are new trends and flavors to keep an eye on going into 2022.
The biggest winter trend is hybrid flavors. Instead of simply putting apple or peppermint on their menu, operators are creating offerings such as "apple pie" or "peppermint bark." Starbucks invented a new Chestnut Praline Latte this winter, and Dunkin' is adding Cranberry Orange muffins and pancake minis to their menu.
Operators are also combining new flavor combinations under labels people find more familiar. Pepsi created a new beverage mixing chocolate and marshmallow and labeled it "Hot Cocoa." Krispy Kreme is doing a similar experiment by changing one of their donut cream fillings and calling it "Sugar Cookie." Putting traditional or less unique flavors under these hybrid flavor banners can make them more appealing to customers.
When it comes to more traditional winter flavors, many of the usual suspects remain the most popular. Peppermint, gingerbread, chocolate, caramel, and vanilla are the top winter flavor trends in North America. Berries, pumpkin, and peanut butter also make the list.
But there are some interesting emerging winter flavor trends as well. Hazelnut was one of the fastest growing winter flavors in 2020 compared to 2019, and will likely continue that growth this year. Red Velvet, Egg Nog, Praline, and Almond Butter are also all gaining popularity.
However, all those paled in comparison to two: Apple and White Chocolate. These two flavors saw growth of over 400 percent in 2020 compared to 2019. Kit Kat, Baileys, Ghirardelli, Starbucks, and many more are jumping on Apple and White Chocolate, both as stand-alone and hybrid flavors.
Customers expect seasonal LTOs and flavors during the winter months, so it's important for foodservice operators to approach their menus with flexibility right now. Whether they stick to the chocolate and peppermint classics or embrace the emerging hazelnut and Egg Nog, tis the season for creativity.
---
Whether you're looking for chocolate croissants, hazelnut croissants, or maple pecan Danish, Schulstad Bakery Solutions has a pastry offering to satisfy your customers' seasonal desires. Visit SchulstadUSA.com to learn more about our pastry portfolio or email us at SchulstadUSA@lantmannen.com with any questions.
Schulstad Bakery Solutions is a brand that stands proudly upon its heritage and expertise providing premium croissants and Danish pastries for 150 years. We pride ourselves in creating innovative products using modern baking techniques while maintaining the integrity of our premium products. View our products or contact us today.
December 7, 2021