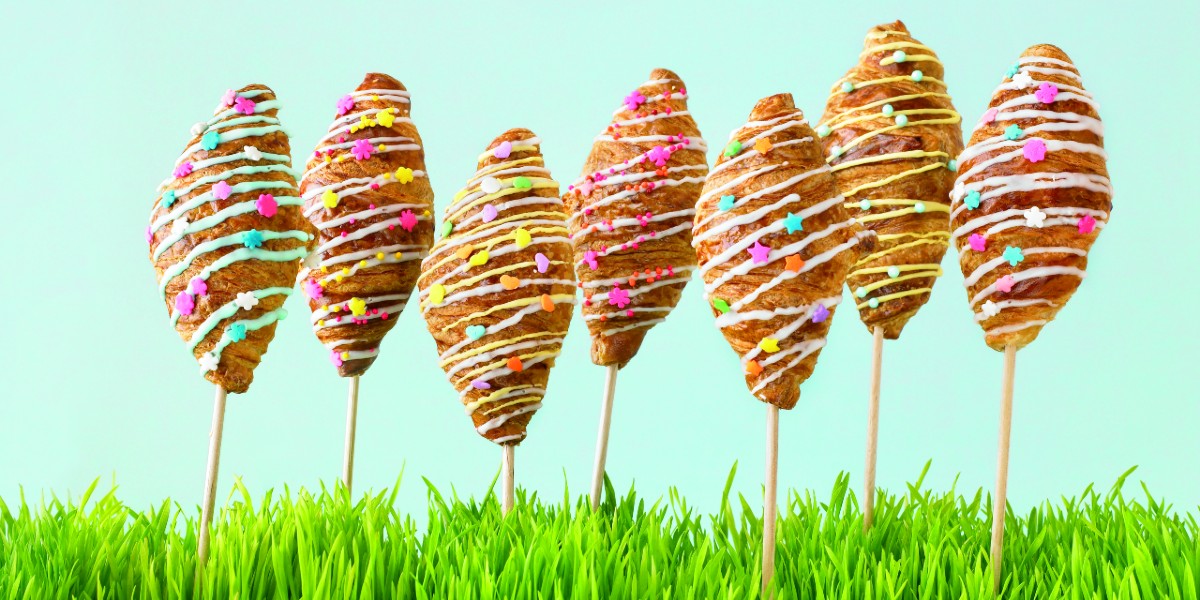 US Blog
Seasonal Flavor Trends for Spring 2022
More LTOs and new menu items are introduced in spring than any other time of the year. And while holidays such as St. Patrick's Day, Easter, Cinco de Mayo and more play a role in these added items, there are other seasonal flavors and trends foodservice operators should know and take advantage of this spring.
Datassential explored new menu items added from January 2016 through December 2021 to see what flavors foodservice operators and consumers are most interested in. In the spring, the top seasonal sweet flavors revolve around strawberry and lemon. Strawberry Jam, Strawberries and Cream, Lemon Meringue, Lemon Cream, and Limoncello were all far more likely to appear on spring menus than any other time during the year.
While strawberry and lemon are dominant in spring, there are other flavors popping up in desserts and other sweet dishes. Coconut, Vanilla, and Peanut Butter are all more likely to appear on menus during the spring than other seasons.
For breakfast pastries, the dominant flavor of the spring is one that everyone loves: chocolate. Ghirardelli, Oreo, and Dark Chocolate pastries are seen more in spring. Perhaps to balance these chocolate flavors, tart berry flavors such as Key Lime and Blueberry, are also more common in March through May.
Cheese pastries also seen an influx during the spring months, as both Strawberry Cream Cheese and Cheddar are among the top 10 most common flavors. Interestingly, Danish pastries are also more often sold during spring months than any other time of the year.
While these flavors will dominate this spring, there is a question about how many seasonal menus foodservice operators will actually create. Supply chain disruption, COVID-19 restrictions, and labor shortages all contributed in a nearly six percent drop in seasonal menus in 2021 compared to 2020. While Datassential predicted a five percent increase in seasonal menus in 2022, continued supply chain issues and the effects of geopolitical events have added continued unpredictability for foodservice operators.
In a previous blog post, we noted two in five consumers say seasonality is an important draw when ordering new food items, and that they're often more likely to pay more for an LTO using seasonal flavors. At a time when foodservice operators are looking for ways to increase prices to deal with inflation costs, seasonal LTOs are a great way to add premium offerings to a menu at a higher price point.
Customers like LTOs and seasonal menu items, so it's important for foodservice operators to match their expectations. This spring, embracing strawberry, lemon, and chocolate seems like the path for capitalizing on the latest trends.
---
Whether you're looking for chocolate croissants or cheese Danish pastries, Schulstad Bakery Solutions has a pastry offering to satisfy your customers' seasonal desires. Visit SchulstadUSA.com to learn more about our pastry portfolio or email us at SchulstadUSA@lantmannen.com with any questions.
Schulstad Bakery Solutions is a brand that stands proudly upon its heritage and expertise providing premium croissants and Danish pastries for 150 years. We pride ourselves in creating innovative products using modern baking techniques while maintaining the integrity of our premium products. View our products or contact us today.
March 25, 2022