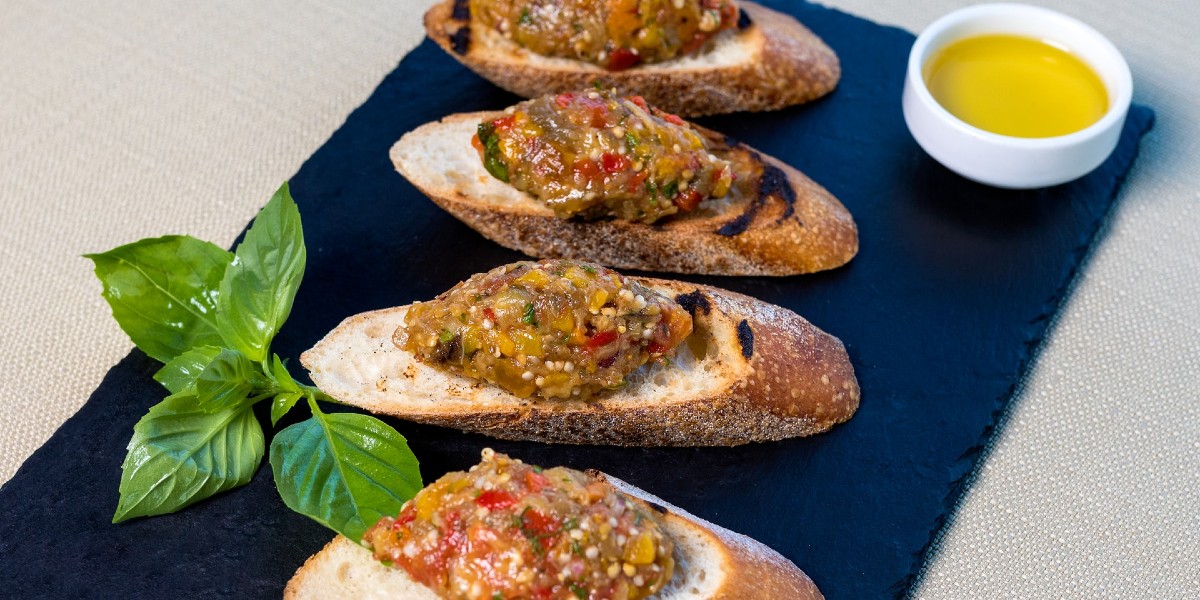 US Blog
Customers Reveal How Much They Will Spend on Appetizers
Inflation is the hot topic in every walk of life right now, and foodservice is no exception. Restaurants are trying to figure out the perfect prices for their menus to cover their food costs but not take advantage of their customers. And now, a new consumer report will help those businesses set fair prices for appetizers, small plates, and sides.
A new report from Technomic revealed how much customers are willing to spend on appetizers, small plates, and sides when they go out to eat. The prices varied depending on whether they were going to a fast food restaurant versus a fine dining establishment. This will give operators an idea of where to set their prices based on their type of establishment: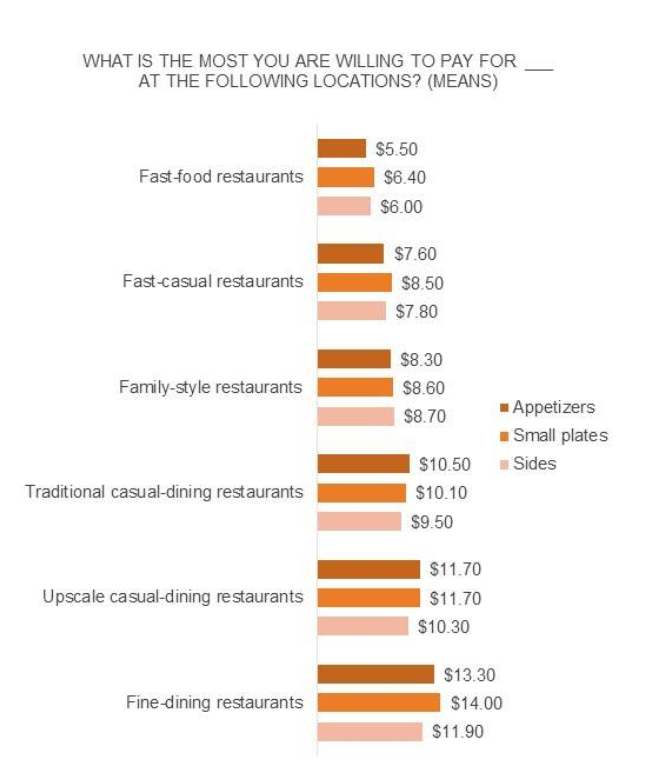 Source: Technomic
Appetizers saw the largest swing in prices, going from $5.50 at fast food restaurants all the way up to $13.30 for fine dining.
A similar report from Nestle said that the average price of appetizers on all menus in the United States is $7.10. They also noted that 35 percent of customers are "strongly likely" to order either appetizers or small plates as a midafternoon snack. There is definitely still interest in the pre-meal snack as long as the price is right.
Perhaps one way for restaurants to adapt to rising food costs is by adding higher price appetizers to their menu that are shareable. Nestle noted that 55 percent of consumers typically share their appetizers with others.
In one of our recent blog posts, we discussed the growing demand for dinner rolls in restaurants. We discovered that the number one most appealing menu item for customers right now is "complimentary items that are brought to the table." Nestle highlighted a restaurant in Michigan that's offering more than a dozen appetizers to accompany their dinner rolls, such as marinated artichokes, housemade ricotta, Sicilian caponata, and more each priced between $5 and $9 each. These appetizer options can help elevate the classic dinner roll, but are also simple and easy to make.
We've also created many simple but elevated recipes using Euro-Bake products that could work as an appealing appetizer option, such as a fully-baked potato-inspired dinner roll filled with bacon, cheese, and sour cream.
Consumers still want and look for great appetizers when they go out to eat, but they also want to pay a fair price. With these insights, operators can find that sweet spot that covers food costs but won't break the bank for their customers.
---
Looking for ways to improve the quality of your menu? Euro-Bake's new whitepaper discusses how premium burger buns and artisan breads can improve customer experience, increase social media attention, or simply deliver the taste and flavor your customers will not forget. Download our whitepaper to learn more.
Euro-Bake USA is an artisanal bread manufacturer serving the United States for over 25 years. Our selection of par-baked and fully-baked breads contain all-natural ingredients and no chemical preservatives. View our products or contact us today.
November 23, 2021