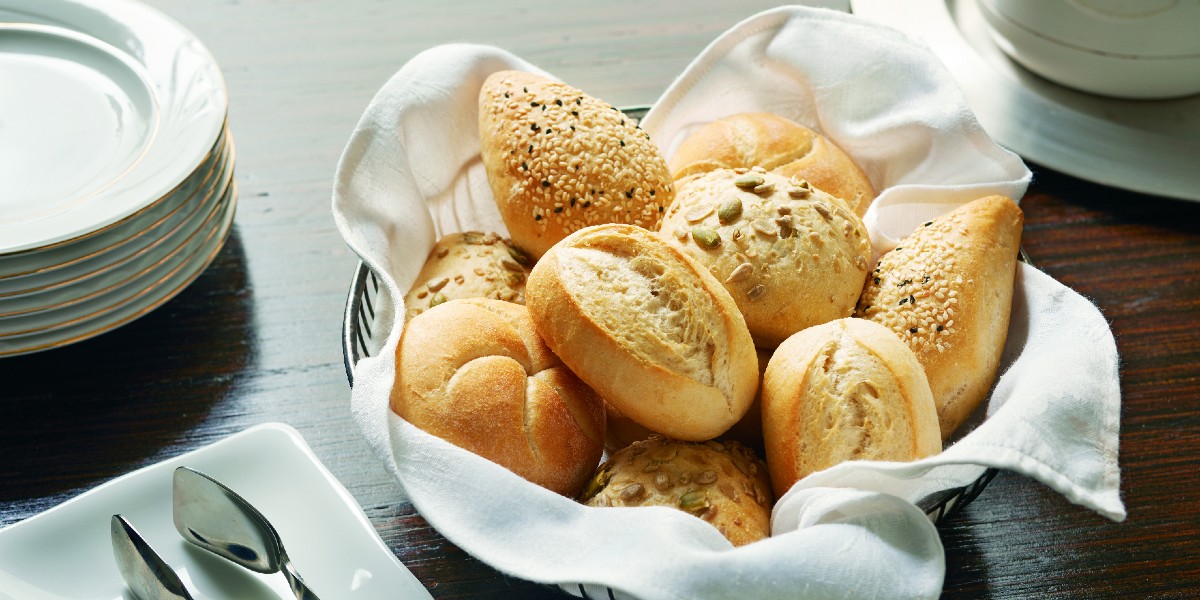 US Blog
Dinner Rolls are Soaring Back
When the COVID-19 pandemic began, many restaurants and foodservice operators scaled back their menu options. This was partly due to fewer customers, but also to adapt to increased delivery and takeout orders. With people returning to in-person dining, there's one menu item that may help restaurants convince consumers to sit down for a meal: the dinner roll.
A new report from Technomic discovered that the number one most appealing menu or service item to restaurant customers right now is "complimentary items that are brought to the table."
Dinner rolls, in particular, are a much-beloved staple in restaurants. Last year dinner roll sales increased by 15.7 percent in grocery stores and other retail locations. Perhaps many people missed this popular free appetizer with so many restaurants closing their doors or switching to delivery and takeout only. Complimentary items, such as dinner rolls, appeal to two factors patrons look for when dining-in: Experience and comfort. Diners feel dinner rolls enhance their experience by adding value to the meal and giving the customer more bang for their buck.
While they may be a classic in restaurants, that doesn't mean they have to be boring. William Bradley, a chef at Michelin-starred restaurant Addison in San Diego, serves dinner rolls in the middle of his 10-course, $270 tasting menu. He offers three fancy kinds of butter (clover, fleur de sel, and fines herbes) for customers to try to elevate the experience. "I want to take a humble food, and make it discussed as seriously as a black truffle," Bradley said in an interview with Bloomberg. "It's a simple technique, it isn't labor-intensive, and the results are great."
The simplicity of dinner rolls may also appeal to many foodservice operators right now as they face labor shortages. Rolls are usually simple to prepare both in time and effort. For instance, Euro-Bake's assorted dinner rolls are thaw and serve, but can also be warmed in an oven in just three to five minutes to offer customers fresh-baked taste and aroma.
With customers returning to restaurants with COVID-19 concerns waning, there's no better way than to keep them coming through the door than a complimentary dinner roll.
---
Looking to expand your dinner roll offerings? Euro-Bake offers many products that will satisfy your customers' complimentary desires. Explore our full product list here.
Euro-Bake USA is an artisanal bread manufacturer serving the United States for over 25 years. Our selection of par-baked and fully-baked breads contain all-natural ingredients and no chemical preservatives. View our products or contact us today.
November 1, 2021