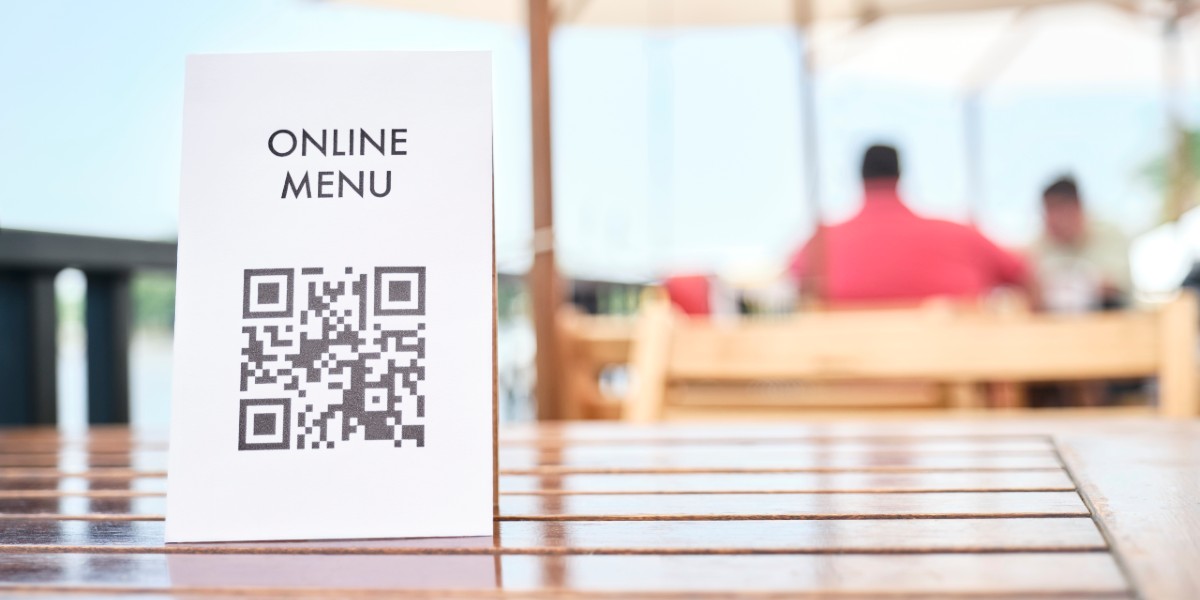 US Blog
Customers Say Ditch the QR Code Menus
A few months ago, we posted a blog post discussing the increased usage of QR code menus at restaurants since the COVID-19 pandemic began. In that post, we asked whether QR codes were the future of menus. Apparently, restaurant customers really hope that is not the case.
Technomic recently conducted a survey of 1,000 Americans and asked how they felt about QR code menus at restaurants. 88 percent said that they prefer paper menus over QR codes.
QR code menus emerged during the pandemic as a safety precaution for restaurants. Physical menus could carry germs between customers, and the digital options were seen as a way to lower transmission risk. And 67 percent of people in Technomic's survey did say they believe QR code menus are more sanitary than physical ones.
However, consumers listed several complaints associated with QR code menus. A majority of respondents said they felt like a chore to use, were heard to read and browse, and that they didn't like having to pull their phones out when they first sit down at their table.
Half of the consumers in Technomic's survey even said using QR code menus made their dining experience worse. That stat alone may convince many operators to ditch the digital and bring back the physical menu in their restaurants.
This would contradict many of the stats we cited in our previous blog post, which was based on a report from Datassential. According to their survey, 70 percent of people said they like using QR codes in restaurants. That's a pretty big difference compared to what Technomic says.
It's possible that consumer attitudes have simply shifted considerably in the past few months. Datassential's research was conducted in 2021, a year in which the number of people who had encountered QR codes jumped from 25 percent to 50 percent. Datassential's survey came at a time where this phenomenon was more new and revolutionary, and perhaps people's positive attitudes reflect that.
Meanwhile, Technomic's survey was more recently conducted. Consumers have had more exposure to QR codes and may not see them as the hot new thing, but rather an inconvenience. People are also visiting restaurants more in 2022 than last year, and seeing QR code menus more and more, which is possibly adding to their frustration.
QR code menus were also implemented during the pandemic as a safety precaution to prevent the spread of the virus. But people have become less and less concerned about COVID-19 precautions in 2022, and the health benefits of digital menus may not be as desired anymore. Science has also shown that transmission of COVID through touching surfaces, such as menus, is very low, so it's not clear if the use of digital menus made any impact in reducing the spread of the virus.
QR code menus are also getting a round of bad publicity right now as well. In June, a Washington Post columnist referred to them as "the death of civilization." There's also evidence showing QR code phishing scams are hitting all time highs right now as hackers are targeting them as means to steal people's information.
Luckily, Datassential says only 26 percent of restaurants are using QR code menus at the moment. And if customers had their wish, that number won't be going up anytime soon.
---
Euro-Bake USA is an artisanal bread manufacturer serving the United States for over 25 years. Our selection of par-baked and fully-baked breads contain all-natural ingredients and no chemical preservatives. View our products or contact us today.
July 10, 2022