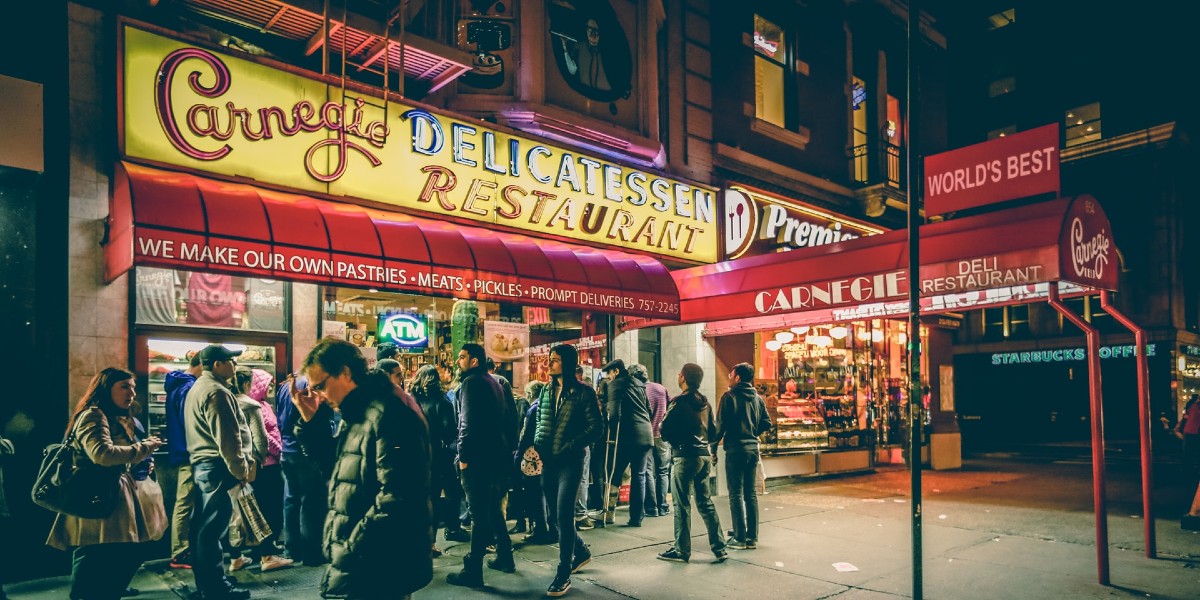 US Blog
Customer Satisfaction is Declining. Here's How to Fix It
As COVID-19 concerns begin to diminish and customers return to restaurants, inflation and the ongoing labor shortage are still taking their toll on the industry. And while customers are accustomed to facing these issues wherever they go today, that doesn't mean they're happy about it.
A new report from Merchant Centric Insights discovered that customer satisfaction for restaurants dropped by 14 percent from February 2021 to August 2021. Their report analyzed reviews left by patrons for restaurants and whether they provided positive or negative feedback. While the number of positive reviews remained steady, there was a sharp increase in negative comments as the year progressed.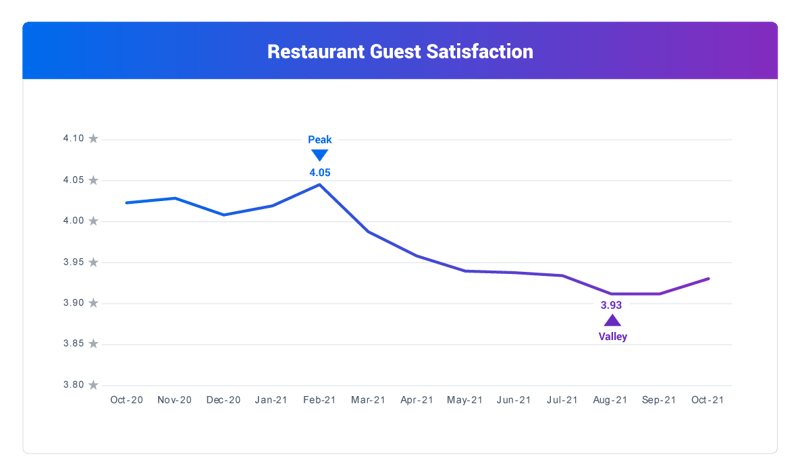 Source: Merchant Centric Insights
A separate report, called the American Customer Satisfaction Index (ACSI), found that customer satisfaction has continued to decline for all industries in the first quarter of 2022, and is now at its lowest level in 17 years. So, it's not just restaurants that are affected, but this trend certainly is not coming at a good time when many expected the foodservice industry to begin a post-pandemic recovery.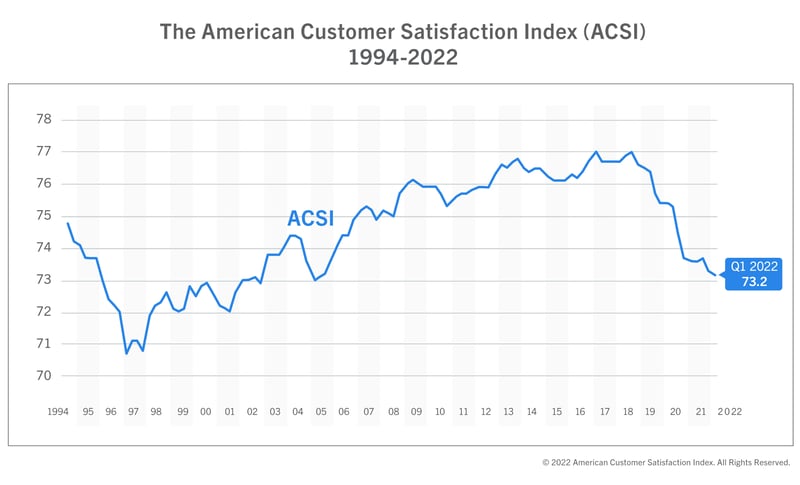 There are many reasons customer satisfaction is declining for restaurants. Staff demeanor was one of the most complained about factors according to Merchant Centric Insights. They attributed this to many restaurants and foodservice operators relying on new and inexperienced staff or on businesses being chronically understaffed due to the ongoing labor shortage.
Understaffing and other labor issues may also explain why timeliness also saw a significant increase in complaints last year. Quality and flavor of food saw a small increase in complaints as well. Merchant Centric Insights says all of these factors together led to an increase in customers believing their meals were not worth the price and making them less likely to return in the future.
The ACSI says that inflation will likely not help customer satisfaction, as increased prices combined with supply chain shortages will only exacerbate the problems consumers are currently facing.
That doesn't mean restaurants are doomed to a future of bad customer reviews. Most people cite food quality and flavor as the most important part of their experience. So, ensuring quality dishes are delivered from the kitchen is still the number one way to stay in a customer's good graces.
Since staff demeanor is one of the biggest causes of declining customer satisfaction, restaurants should rethink how they train new employees to ensure they're fully equipped to tackle their roles. And if understaffing is an issue, perhaps consider alternative solutions such as using QR codes for customers to view menus or even order their meals.
Inflation and the labor shortage are taking their toll on the restaurant industry, and it appears customer satisfaction is taking a hit as a result. But by ensuring customers a high quality meal and approaching understaffing with alternative approaches, foodservice operators can still find ways to provide an experience worth coming back for.
---
Euro-Bake USA is an artisanal bread manufacturer serving the United States for over 25 years. Our selection of par-baked and fully-baked breads contain all-natural ingredients and no chemical preservatives. View our products or contact us today.
May 21, 2022