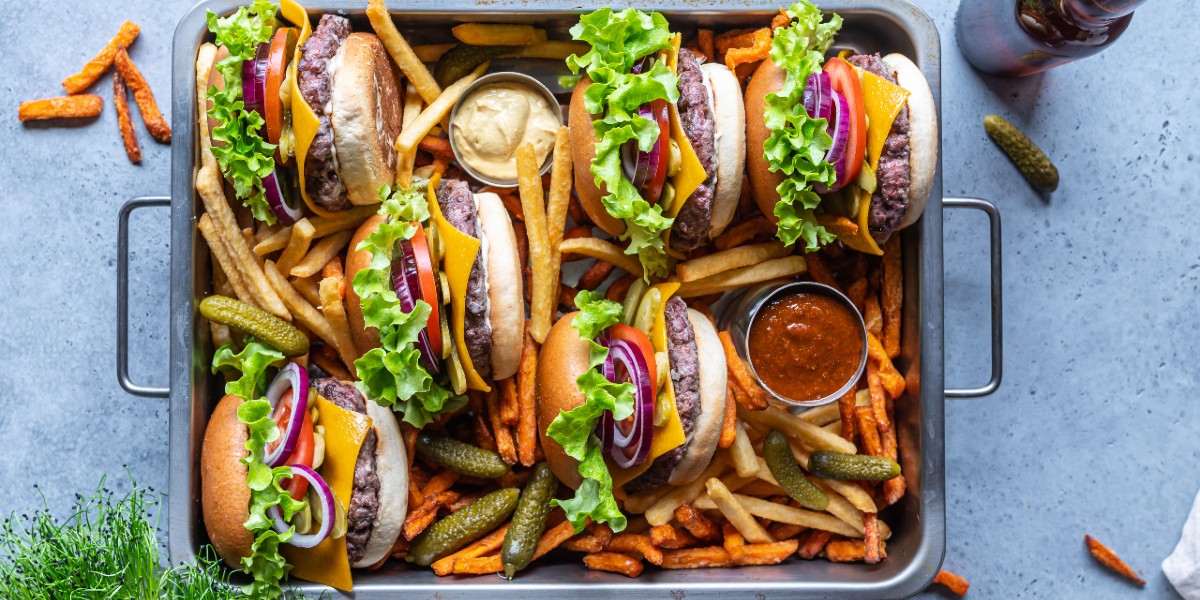 US Blog
How Burger Experimentation Can Draw New Customers
Americans eat, on average, 3.8 burgers outside the home every single month. Therefore, it's not surprising that they've become a mainstay on most restaurant menus. With burgers being so popular, many operators may not want to risk spicing their offerings up too much and potentially alienate some customers. However, a new report will encourage those in foodservice to give burger experimentation a shot.
A new report from Datassential revealed that customer interest in unique or experimental burgers greatly outweighs the number of offerings foodservice operators provide. Items such as breakfast burgers, sweet flavors, upscale meats, and more received interest from more than 30 percent of consumers. And yet less than 20 percent, sometimes even less than 10 percent, of restaurants offered these unique burger types.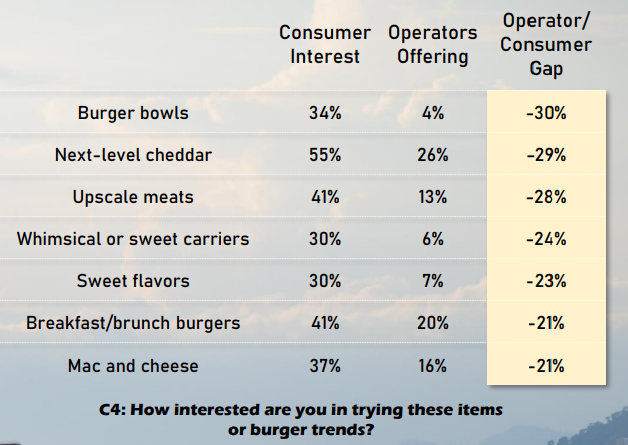 Millennials are also more likely to express interest in creative burgers. Ingredients such as teriyaki sauce, hummus, pico de gallo, and waffle buns were all shown to be more appealing to millennials than other generations.
While most of Datassential's experimentation research focused on the meats and toppings used on burgers, they also discovered an interest in bun creativity as well. While sesame and plain hamburger buns rated the highest in terms of appeal, unique bun options such as brioche, ciabatta, focaccia, English muffins, and even waffles also received significant interest from consumers.
Millennials are also more likely to be interested in unique burger bun options, while older generations preferred sticking to traditional favorites. In a previous blog post, we pointed out that Gen Z was more interested in telera rolls as a burger bun option than any other generation.
Clearly, there's consumer interest in burger experimentation. But there are also competitive reasons to try it. Datassential reported that 64 percent of restaurants change their burger offerings one time or less each year. By experimenting with burgers and concocting new menu options, operators can earn a reputation for their creativity that helps them stand out from the competition. If everyone else is offering the same old burgers month in, month out, customers may begin visiting a new restaurant to try something different.
Burgers are a must on any restaurant menu. Just because something is a classic doesn't mean you have to keep trotting out the same old items. Getting creative with your burgers is a great way to appeal to new customers and stand out from the competition.
---
Looking for more reasons to experiment with your burger buns? Euro-Bake's new whitepaper discusses how premium burger buns and artisan breads can improve customer experience, increase social media attention, or simply deliver the taste and flavor your customers will not forget. Download our whitepaper to learn more.
Euro-Bake USA is an artisanal bread manufacturer serving the United States for over 25 years. Our selection of par-baked and fully-baked breads contain all-natural ingredients and no chemical preservatives. View our products or contact us today.
December 1, 2021