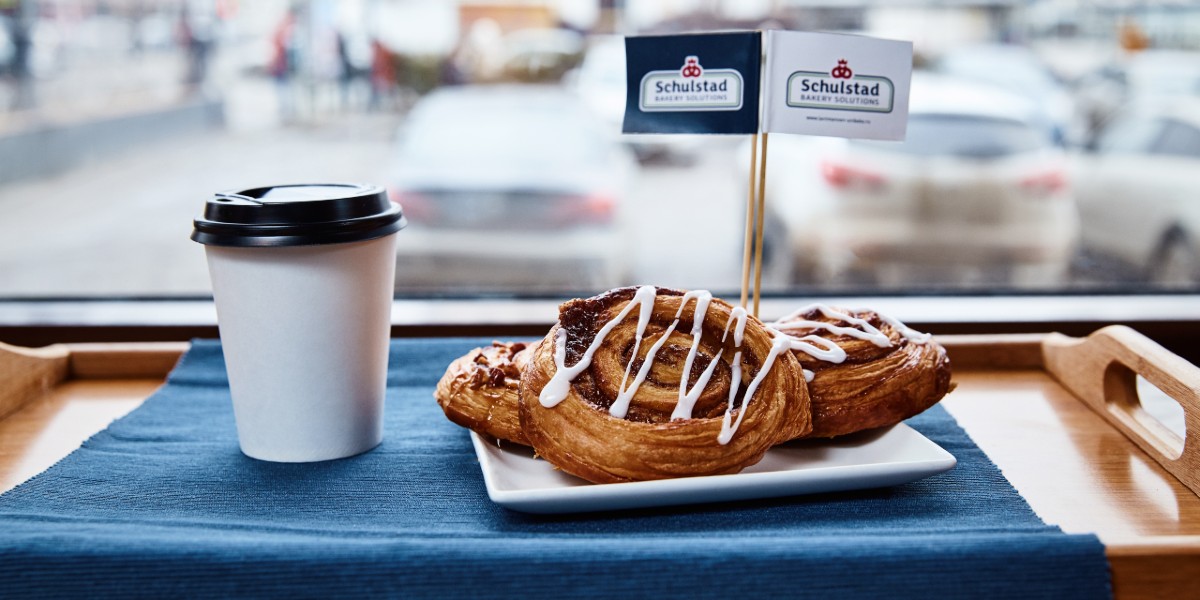 US Blog
Picking the Right Pastry to Pair with Your Coffee
If your business serves customers food and drink in the morning, coffee is an essential part of your menu. And while choosing the right blends and roasts is important for your business, finding the perfect pastry to pair with your coffee is essential to your success as well. We break down how to determine the best pairings for your business.
When it comes to picking the right pastries to work with your coffee menu, flavor is key. Some choose to mirror flavors between the two, so if you offer a drink with almond notes, you would offer an almond flavored food item as well. Others opt for contrasting flavors that complement each other, such as offering sweet pastries to pair with bitter coffees.
In the United States, though, most customers prefer sweet food items to go along with their coffee, so it's important not to stray too far into savory options.
Different coffee drinks will also require different pastry flavors as well. Espressos provide big and bold flavors, and pair well with pastries with similar levels of flavor intensity. However, a café au lait is much more mellow and could be easily overpowered by a pastry or dessert with strong flavors. The types of coffee drinks on your menu will determine what types of pastries to offer as well.
Premium options are important for both coffee and pastries. When the pandemic forced many people to begin working from home, they also invested in at-home coffee makers that offered greater quality than ever before. So now when people purchase coffee, they expect it to be a step up from what they've come to expect with their home brews.
Offering premium drink options is essential to keeping customers coming back for more. And if the coffee you offer is premium, then your pastries should also offer a step up from their at-home breakfast options as well.
It's important to consider consumer trends as well when choosing both coffee and pastry options. One of the most important is sustainability. Whether it's limiting food waste, focusing on local and seasonal ingredients, or using eco-friendly ingredients, offering sustainable food and drink options will appeal to new and returning customers.
And one last factor that should impact your pastry choices is Instagrammability. 71 percent of consumers are more likely to purchase something based on a social media referral. Whether it's making your business's social media feed look better or increasing the likelihood customers organically share your products online, choosing a pastry with greater visual appeal for social media is a great way to bring new people through your doors.
Choosing the right pastry menu to pair with your coffee selection can be difficult, but by following these guidelines, your business will be set up for greater success in appealing to new and returning customers.
---
Looking to improve your coffee and pastry pairings? Schulstad USA offers a variety of gourmet Danish pastries and premium croissants that are convenient, delicious, and impossible to resist. Visit SchulstadUSA.com to learn more about our pastry portfolio or email us at SchulstadUSA@lantmannen.com with any questions.
Schulstad Bakery Solutions is a brand that stands proudly upon its heritage and expertise providing premium croissants and Danish pastries for 150 years. We pride ourselves in creating innovative products using modern baking techniques while maintaining the integrity of our premium products. View our products or contact us today.
April 7, 2022