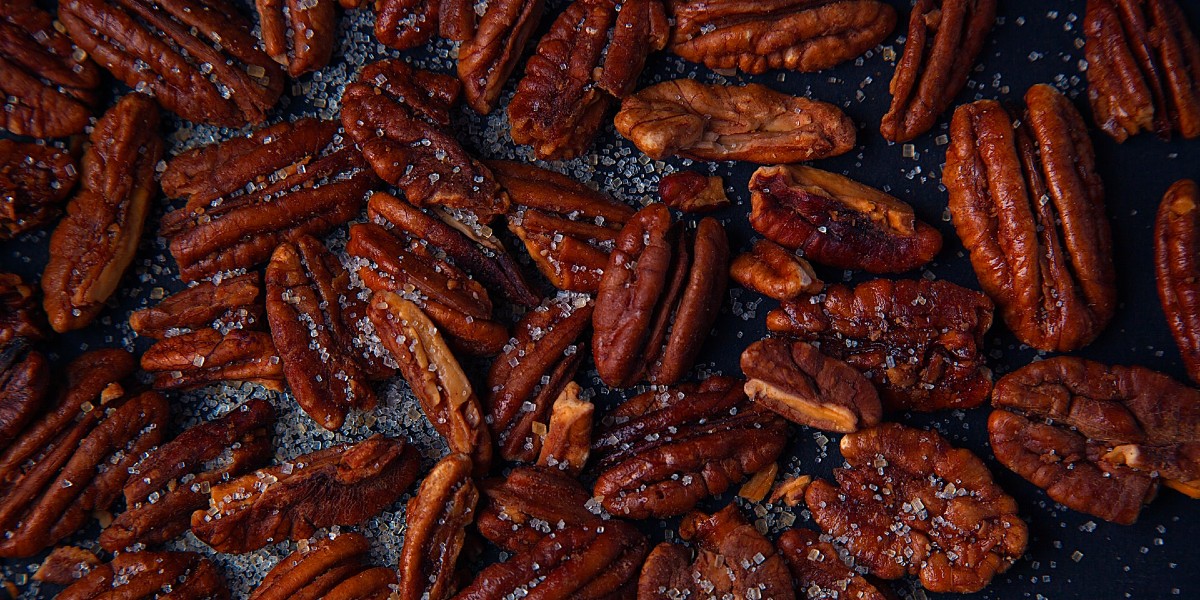 US Blog
The Rising Popularity of Pecans
Fall has always been the season of the pecan. It's when the nut is harvested in groves throughout the southern United States, and it's also a popular pie for Thanksgiving. But pecans are quickly becoming a year-round treat, not just a seasonal delicacy. Why the boost in popularity for pecans?
The United States is the largest pecan producer in the world, largely because they are the only tree nut native to North America. Last year, production hit 302 million pounds, an 18 percent increase from 2019. While most of these crops are enjoyed here in the US, there is significant demand in China, Europe, Israel, and other parts of the globe.
One reason for rising demand is their health benefits. Pecans are loaded with antioxidants, vitamins, and minerals that are all important to improving health. They also are rich in protein and particularly good for heart health thanks to the amount of monounsaturated fatty acids they contain. Additionally, pecans have relatively little sugar. The combination of having low sugar and high nutrients makes pecans the perfect healthy snack.
It also helps that they're tasty. Daniel Zedan, vice president of Navarro Pecan Company, told Produce Business, "Pecans have a rich, buttery flavor to them. They're not bland like some other nuts. They have versatility and rich flavor that you don't find in walnuts, their nearest competitor." Pecans are a great standalone snack, but their versatility allows them to be combined with other flavors and foods, such as chocolate or maple. This is why so many people enjoy pecan pies for Thanksgiving. They're a great addition to any course.
In addition, pecans are fairly sustainable. Being indigenous to the southern United States, they have become resilient to droughts and other natural catastrophes. This resiliency makes them a more sustainable and reliable crop than some alternatives.
The move to plant-based foods is also contributing to this rising popularity. One hot trend right now is pecan milk. While not as popular as almond or oat milk alternatives, pecans offer many of the same properties that have allowed these dairy substitutes to thrive in recent years.
Pecans are no longer the seasonal treat that people only enjoy on top of their pies on Thanksgiving. They're a delicious nut with the healthy and sustainable benefits that many customers expect nowadays.
---
Looking to add pecans to your menu? Schulstad's Maple Pecan Plait is topped with pecans, with a maple filling folded between layers of Danish dough. Contact us for samples!
Schulstad Bakery Solutions is a brand that stands proudly upon its heritage and expertise providing premium croissants and Danish pastries for 150 years. We pride ourselves in creating innovative products using modern baking techniques while maintaining the integrity of our premium products. View our products or contact us today.
November 9, 2021