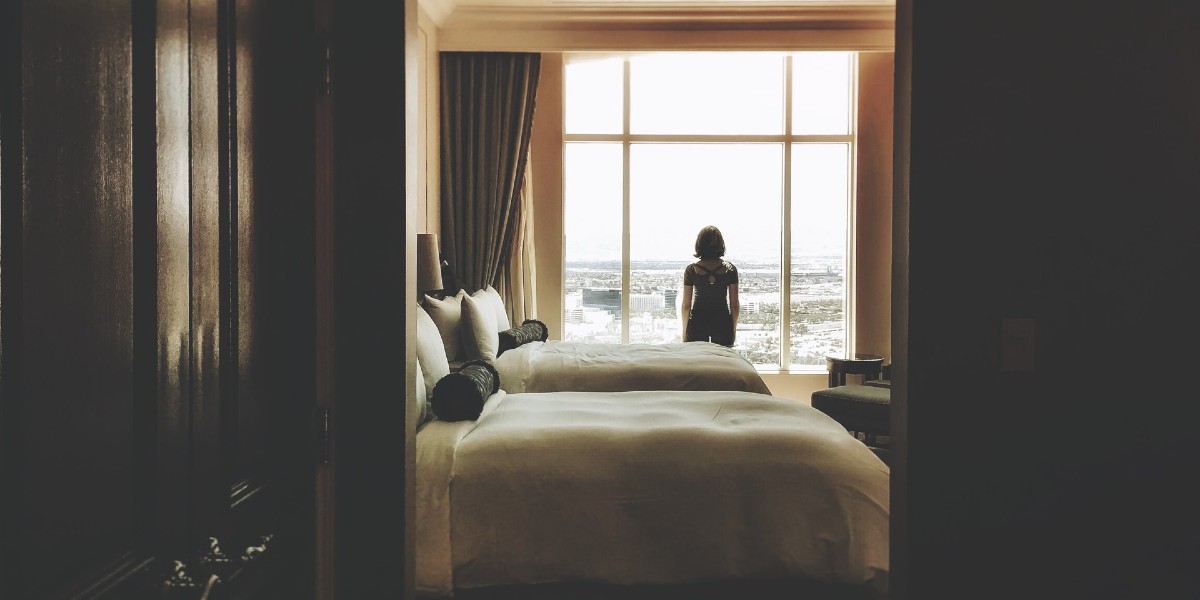 US Blog
5 New Year's Resolutions for Hospitality
2022 is here, and after the many headaches 2020 and 2021 brought to the hospitality industry, many are hopeful this year will be better. While problems persist with the Omicron variant and the ongoing labor shortage, there are also reasons to feel optimistic. Embracing new trends in the hospitality industry can create new opportunities for growth in the New Year. Here are five hospitality resolutions to try in 2022.
1. Focus on Customer Wellness
A recent survey of 2,500 people discovered that 84 percent of respondents participate in wellness activities when they travel, and 61 percent say they're planning a wellness vacation in the future. And unlike in the past, wellness may not be as simple as making a gym or spa available. Customers are seeking more fulfilling travel experiences.
One way to do so is to focus on design, décor, and atmosphere to promote wellness. Creating fun activities, familiar food, and beverage options and unique experiences can also make customers feel more connected to where they are staying.
2. Enhance Social Media Presence
An award-winning digital marketing agency called 80 Days recently released a report called "What's Next for Travel?" One of their key takeaways is that social media, particularly video content, should be major focuses for hospitality brands.
According to their research, 93 percent of businesses landed a new customer after sharing a video on social media. Facebook and Instagram will remain important platforms for hospitality, but Tik Tok is growing quickly and could open new possibilities as well. Whatever platforms are chosen, focusing on great video content between 30 and 60 seconds in length is key.
3. Provide More Value
Value in hospitality doesn't necessarily mean offering a lot for a small price. Research indicates many people choose hotels not based on price or location, but for the potential experiences. Value is about ensuring the guest experience is maximized for their cost.
It can be as simple as hiring an exceptional and helpful staff or offering a simple gift when people arrive. It's also not entirely about physical experience either. A simple, easy-to-use website that customers can quickly get the information they want or complete their transaction provides value by not wasting their time.
4. Improve Employee Appreciation
In 2021, an average of 700,000 hospitality workers quit their jobs EACH MONTH. People are getting burned out from COVID-19 concerns, labor shortage issues, and more. That's why it's important to ensure employees know they're a valued part of the team.
There are simple ways to show gratitude, such as Thank Yous and other words of encouragement. But workers will likely appreciate concrete actions more. Again, these don't have to be hard. Being more flexible with scheduling or giving people opportunities to take days off if they're feeling stressed are great approaches. Performance bonuses and other rewards will also make your employees feel more valued, and have the added benefit of helping ensure you retain them.
5. Increase Personalization
Personalization is one of the biggest hospitality trends of the last few years. Improving communication before, during, and after a customer's visit will make them feel appreciated and more connected to their experience with your business. Research also shows that personalized outreach after a customer leaves is more likely to solicit positive reviews, which provides a tangible benefit for improving this area of your business.
Ways to improve personalization include offering more customization opportunities for customers to help meet each person's unique demands, using customer data to provide communications or experiences unique to them, and even simple convenience measures such as making more phone chargers available to guests.
By tackling these five New Year's Resolutions in 2022, hospitality businesses will hopefully experience a year of greater growth compared to the past few.
---
Schulstad Bakery Solutions is a brand that stands proudly upon its heritage and expertise providing premium croissants and Danish pastries for 150 years. We pride ourselves in creating innovative products using modern baking techniques while maintaining the integrity of our premium products. View our products or contact us today.
January 12, 2022