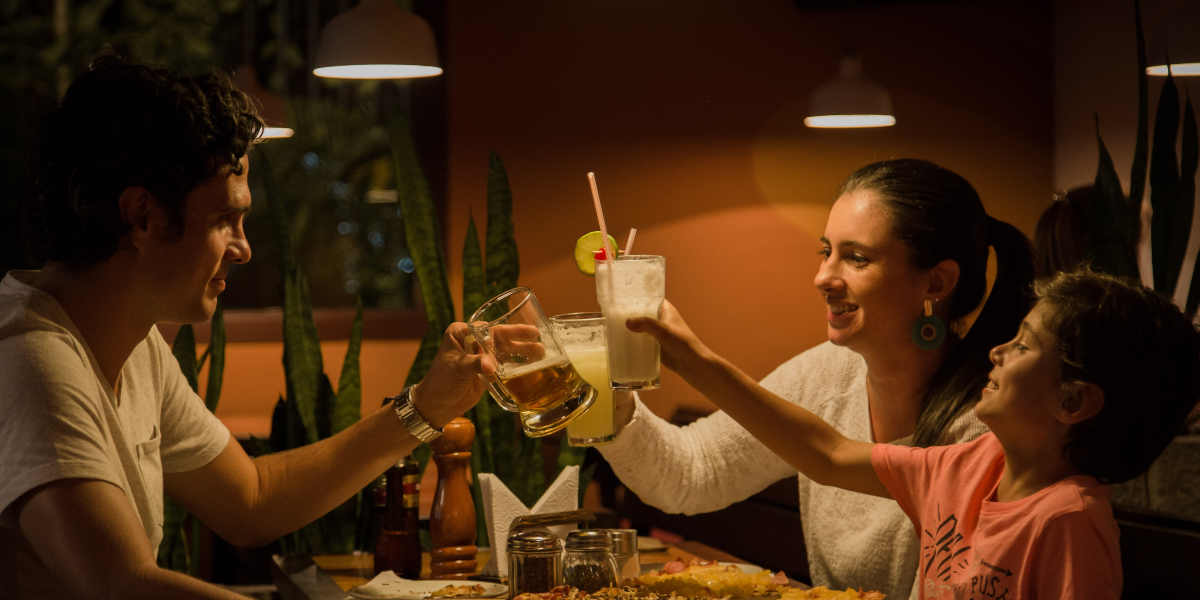 US Blog
How Kids Menus Can Add to your Restaurant's Success
After nearly two full years of social distancing, takeout, and staying home, many people want to resume eating out. While every restaurant is looking for ways to bring customers back through the doors, new data suggests that improving the often overlooked kids menu may be the secret to getting families to return to sit-down restaurants.
A recent survey by Datassential says kids menus play an impactful role in where families go out to eat. The report discovered that 74 percent of families consider food options for themselves as well as their children. Parents today want to ensure that the dining experience is enjoyable for everyone equally. And, even when families do choose a restaurant that appeals more to one generation, the children actually get preferential treatment. 22 percent of families say kids menu options are the priority when picking a restaurant, compared to only 4 percent who said the adult meal options are most important.
Making sure your restaurant has options for children is clearly an important aspect of getting families to visit. But what's the best way to accommodate kids?
Datassential says the number one most important factor in choosing a restaurant is the ability to customize kids menu combos. 45 percent cited build-your-own kids combos as a reason they would choose a restaurant to eat at with their children. The second most common factor, healthy dishes, received only 36 percent support. Other attributes on a kids menu that could lead families to avoid certain establishments include cost, size of portions, and lack of fruits and vegetables.
Additionally, nearly one-third of parents said a lack of variety on kids' menus would also lead to them considering other options. This means creating a simple kids menu with classics like mac and cheese or chicken nuggets may not be enough to convince some parents to visit your restaurant. Datassential noted that the fastest-growing item on kids menus over the past four years is pulled pork, with fried rice and nachos coming in a second and third. Therefore, it's also important for operators to consider making their kids menu items more sophisticated to appeal to families.
With more families heading out to dinner, considering revitalizing that kids menu for greater traffic.
---
Looking for ideas for your kids menu? Euro-Bake Corporate Chef Carlos Villanueva has worked in highly rated restaurants around the world and is always interested in helping our customers with ideas and advice for how to improve their business. Email us today if you're looking for inspiration for your kids menu.
Euro-Bake USA is an artisanal bread manufacturer serving the United States for over 25 years. Our selection of par-baked and fully-baked breads contain all-natural ingredients and no chemical preservatives. View our products or contact us today.
February 2, 2022