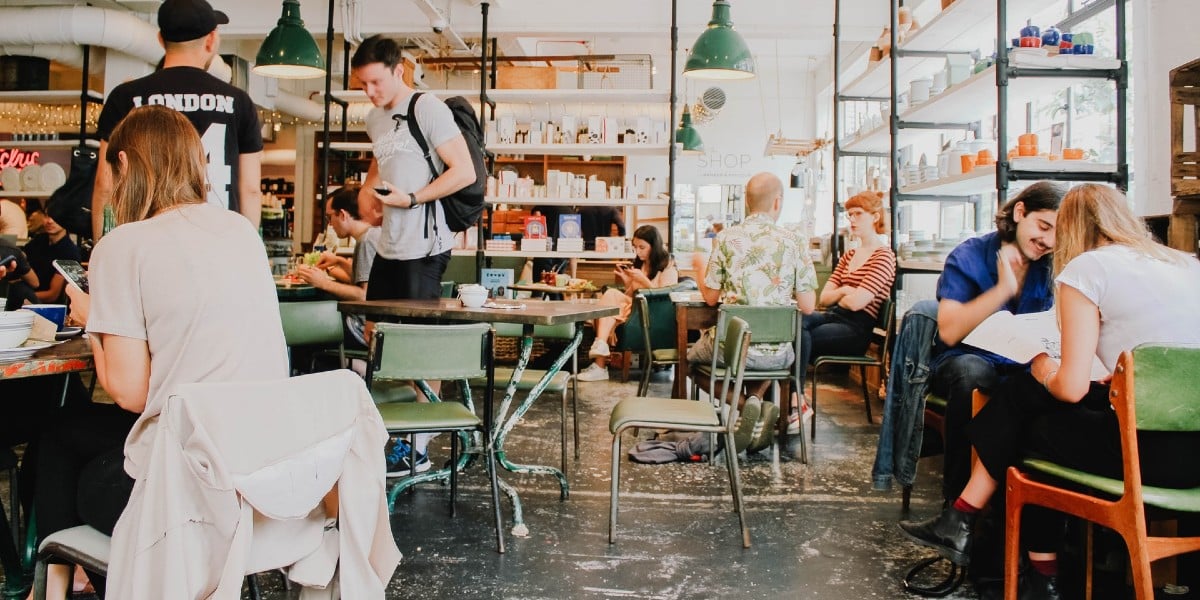 US Blog
5 Foodservice Trends to Watch in 2022
2020 was a year of massive upheaval in the foodservice industry, and then 2021 saw many operators attempt to return to normal ways. With some pandemic woes subsiding and new ones arising, 2022 will be full of challenges and rewards for restaurants. Here are the five foodservice trends we believe are most worth watching in the new year.
1. Breakfast is Back
The beginning of the pandemic saw many restaurants cut back on their breakfast menu offerings with customers shifting their morning routines to remote work. With more people returning to the office and their old morning routines, the opportunity for breakfast has re-emerged for foodservice operators.
Quick and easy remains the ideal option for breakfast menus, with coffee and handheld foods sitting front and center. Items such as breakfast sandwiches, wraps, and similar offerings are returning to menus in big ways. Operators who cut back on breakfast due to pandemic concerns may want to rethink that approach in 2022.
2. Return of 'Eatertainment'
"Eatertainment", the combining of dining with entertainment activities, was hit hard when the pandemic began as people were advised to social distance and avoid gathering in crowds. However, Datassential notes that with increased vaccination rates and decreased concerns about indoor dining, there will be greater demand for Eatertainment establishments in 2022. According to their data, around 40 percent of Millennials and Gen Z say they're interested in going to Eatertainment restaurants next year.
While this is good news for places such as Top Golf or Dave & Buster's, even restaurants that are not "Eatertainment" businesses can get into the trend. Many customers say they're interested in restaurants that offer the ability to connect with like-minded people. Others say they'd be interested in pet-friendly establishments that offer the joy of being around our furry, four-legged friends. 25 percent of people say they'd like to see interactive tableside experiences at restaurants. It's important that foodservice operators look for ways to expand the experience beyond the cuisine.
3. Embracing Personal and Comfort Food
With many people experiencing the stress of our current times, restaurants are adapting to make the dining experience a little more soothing. Many restaurants have embraced comfort food to help people reconnect with experiences from familiar and less stressful times.
Many chefs are doing the same for their own happiness as well. They've started embracing their roots, both in heritage and culinary experience, to create dishes they connect with more on a personal level. They are less interested in impressing and wowing, and putting greater emphasis on personal satisfaction for themselves and their customers. We expect these comfort and personal dishes to remain an important aspect of restaurant menus in 2022.
4. COVID Adaptations are Here to Stay
With state and national lockdowns causing many restaurants to change how they operate, many consumers have also grown accustomed to the new ways of ordering food. Even if the pandemic subsides, these new adaptations to foodservice will not be going away.
According to Datassential, 41 percent of of people say they plan to order delivery somewhat often post-pandemic. Many surveyed also said they'd like restaurants to offer pay-and-go technology and designated pickup areas that make the takeout experience as easy, quick, and seamless as possible. While there will definitely be an increased demand for indoor dining in 2022 compared to 2021, delivery and takeout remain crucial parts of any foodservice operation.
5. Also, COVID Headaches are Here to Stay
The New Year may ring in many changes, but the biggest headaches in foodservice will persist. The labor shortage will continue into 2022 as businesses look for ways to fill their employment needs. Likewise, supply chain disruptions will remain and make it difficult for operators to find the ingredients and other materials they need. The inflation we've seen in the past few months is expected to continue, which means the cost of goods will go up for both businesses and consumers.
Economists and other forecasters aren't entirely sure when we expect these issues to go away. Some say things will improve dramatically by this summer or fall, while others say it could take even longer. The key is to be willing to adapt to the changes. 2022 will not be the easiest for the foodservice industry, but there are still many reasons to be optimistic.
---
Learn how artisan bread can improve customer experience, increase social media attention, or simply deliver the taste and flavor your customers will not forget in 2022. Download our whitepaper to learn more.
Euro-Bake USA is an artisanal bread manufacturer serving the United States for over 25 years. Our selection of par-baked and fully-baked breads contain all-natural ingredients and no chemical preservatives. View our products or contact us today.
January 4, 2022