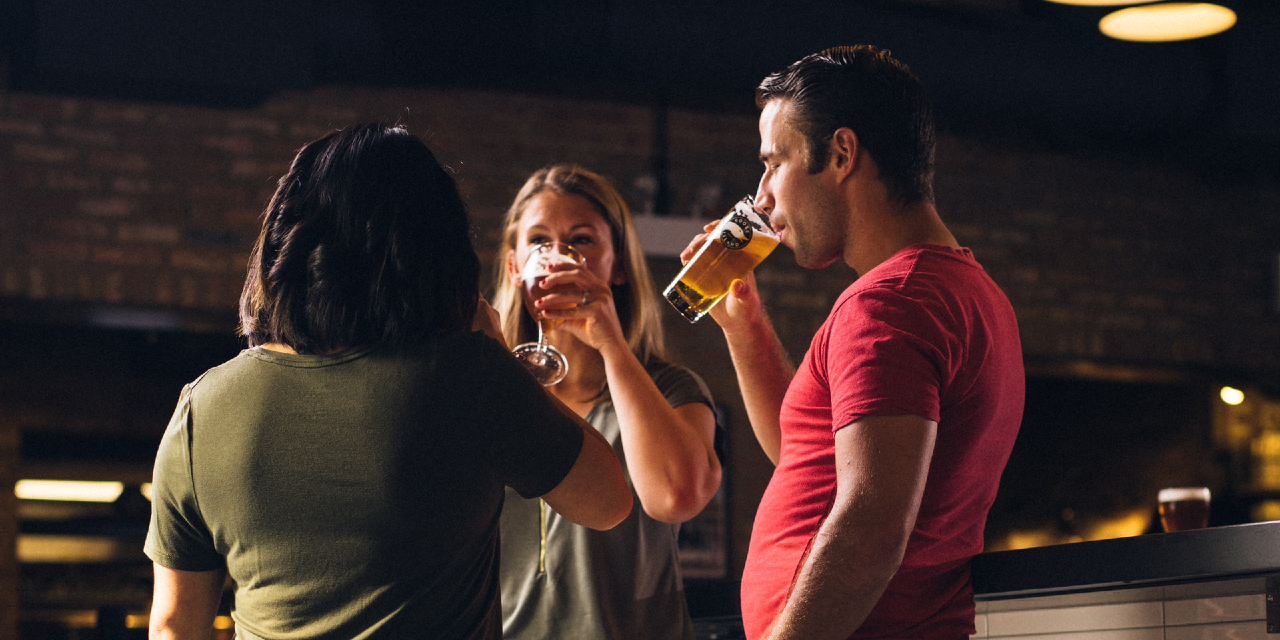 US Blog
March Madness is Bringing Fans Back to Bars and Restaurants!
This week, the 2022 NCAA Men's Basketball Tournament begins, and many bars and restaurants are likely wondering how packed they'll be throughout March Madness. According to recent surveys, it's time to load up on chicken wings and beer because businesses are about to get busy.
The pandemic has led to a decrease of interest in the NCAA Tournament. After cancelling March Madness due to COVID in 2020, last year's NCAA Championship Game had 14 percent less viewers compared to 2019. However, this trend appears to be reversing. According to a survey conducted by Technomic, 69 percent of Americans plan to watch at least some of the NCAA Tournament this year, a 14 percent increase from 2021.
Whenever big sports events occur, people order food, and Technomic says that will be true of this year's NCAA Tournament as well. 92 percent of people who are going to watch March Madness said they plan to purchase food from bars or restaurants while doing so.
So, if more people are planning to watch the tournament at bars and restaurants, and if almost all of those people are going to order food, then establishments need to prepare for an increase in business this month compared to last year.
Americans are currently more comfortable with in-person dining than any other time since COVID began. According to Datassential, 43 percent of people have no concerns whatsoever about eating in restaurants, the highest percentage since March 2020. 34 percent say they are nervous about eating in restaurants, but will still do so. The lowered concerns about indoor dining will likely have an effect on bars and restaurants during March Madness.
Technomic's survey discovered that carryout is the preferred method of people ordering food at home, followed by delivery.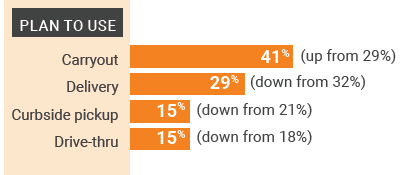 Demand for foodservice operators though will increase as the tournament goes on. Consumers planned to order less food for the earlier rounds of the NCAA Tournament, but were more interested in doing so in the later rounds. The Final Four is expected to be the most popular time for people ordering food during March Madness.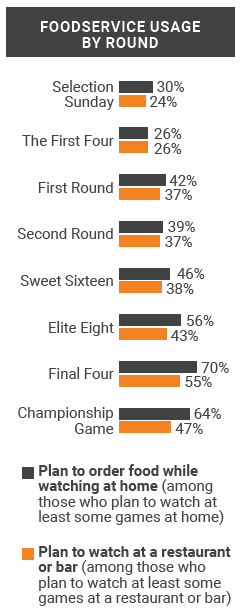 While the throngs of fans packed into sports bars to watch the NCAA Tournament may be a relic of the past, there are still plenty of people interested in going out and watching the games during March Madness. Get ready for the boom while your customers' brackets go bust.
---
Euro-Bake USA is an artisanal bread manufacturer serving the United States for over 25 years. Our selection of par-baked and fully-baked breads contain all-natural ingredients and no chemical preservatives. View our products or contact us today.
March 17, 2022