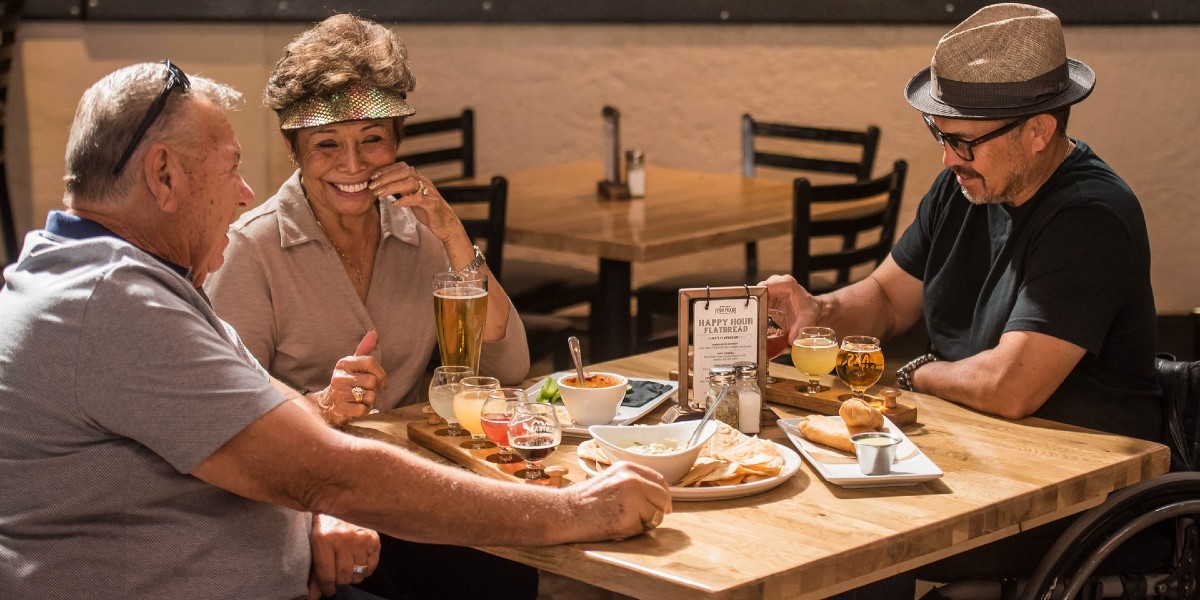 US Blog
Returning to Restaurants for Mother's Day
Making your mom breakfast in bed is one way to celebrate Mother's Day. However, luckily for foodservice operators, there are still families who prefer to let the professionals handle the meals for this annual celebration. While many were forced to spend Mother's Day at home the past two years, it looks like they will be returning to restaurants in 2022.
According to a report from Technomic, 37 percent of people say they plan to purchase food from a restaurant on Mother's Day. That's up from 29 percent in 2021, a significant increase in one year.
More customers are also planning to eat inside restaurants for Mother's Day compared to the past two years. 58 percent of people who are planning to purchase from restaurants say they will dine in. In 2021, only 34 percent of Mother's Day restaurant meals were dine-in. Carryout, delivery, and curbside pickup will all be utilized, but not as much as in the past two years.
63 percent of people say they plan on visiting a casual dining restaurant for Mother's Day, compared to only 14 percent saying they're going to a fine dining establishment. Brunch daypart continues to be popular with 22 percent of customers saying they're interested in visiting a restaurant for brunch on Mothers Day.
As far as the menu, Datassential notes that many operators have been more focused on adding savory and lunch items to their menus. Classic American dishes will be sought after, but there are definitely opportunities to elevate dishes. Many operators are adding lobster or smoked chicken to their traditional dishes to take them to the next level and provide a special meal worthy of celebration. When it comes to flavors, strawberries are popular on brunch and dessert menus during the spring. They help add color to a dish and give a taste of summer. Creating a modern spin on traditional brunch specials will appeal to Mother's Day restaurant-goers and differentiate yourself from the competition.
Mother's Day is always a day full of celebrations. In 2022, many of those celebrations will be taking place in restaurants. By creating special brunch-focused specials and meals, operators can bring in the families this Mother's Day.
---
Looking to elevate your Mother's Day dishes? Schulstad USA offers a variety of gourmet Danish pastries and premium croissants that are convenient, delicious, and impossible to resist. Visit SchulstadUSA.com to learn more about our pastry portfolio or email us at SchulstadUSA@lantmannen.com with any questions.
Schulstad Bakery Solutions is a brand that stands proudly upon its heritage and expertise providing premium croissants and Danish pastries for 150 years. We pride ourselves in creating innovative products using modern baking techniques while maintaining the integrity of our premium products. View our products or contact us today.
April 26, 2022