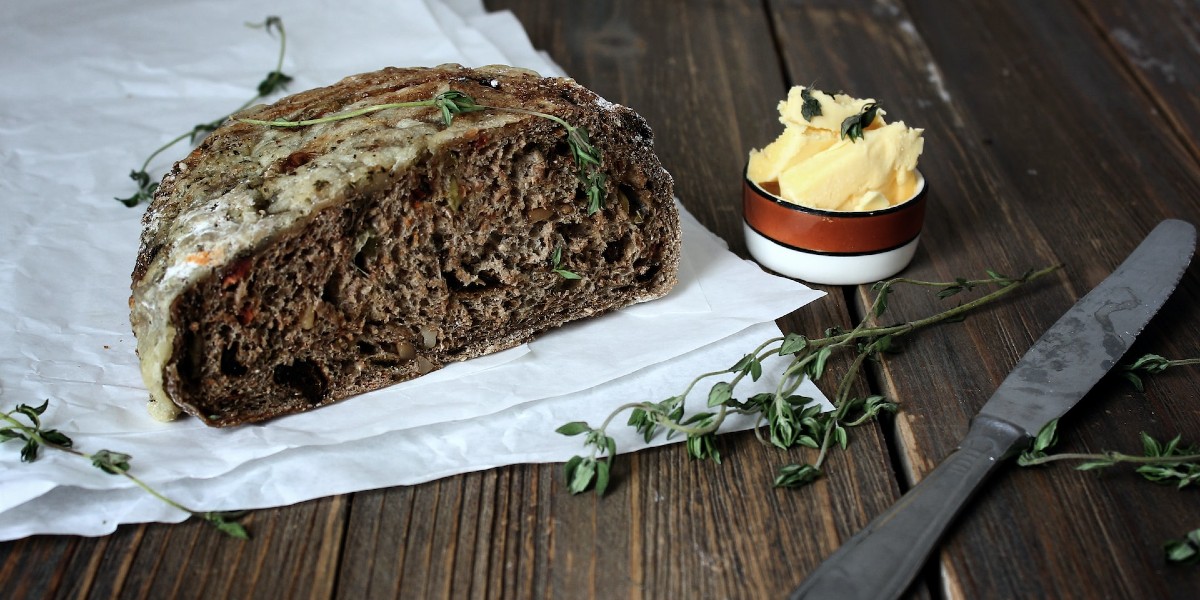 US Blog
Why Compound Butters are Restaurants' New Secret Weapon
Butter has always been an important part of cooking at home and in restaurants. But in the past few years, many operators are adding unique, flavorful compound butters to their menus. We break down why so many people are adopting this trend.
In a recent edition of Datassential's Trend Watch, they discussed the rise of compound butters on menus. They can be added to proteins, on breakfast dishes, or simply served with dinner rolls or table bread. Datassential noted that with many restaurants facing labor shortages, easy-to-execute compound butters are a simple way to add new flavors to a menu. That may also be useful at a time where restaurants are struggling to source ingredients for their dishes.
For many years, butter was viewed as an unhealthy ingredient that many people avoided. But in 2015, the FDA banned artificial trans fats, a common ingredient in many butter substitutes. Since then, the USDA says butter consumption has increased by 29 percent.
Restaurant Business notes that the types of restaurants that use compound butters is diverse. Southern restaurants use maple or honey butters to bring in classic flavors for those cuisines. Other restaurants go for more rustic flavors, such as a farm butter with an apricot jam.
There are even ways to incorporate global flavors as well. Bar King in Portland, Oregon serves their Japanese milk bread with a miso-coffee compound butter. Simply adding unique and global flavors to a butter is another easy way to add new flavors to a restaurant menu.
Butter is getting more attention from both fast food chains and fine dining establishments. Jack-in-the-Box and Sonic both have introduced new burgers with unique compound butters, and restaurants such as Bonefish Grill and Red Lobster have added them as well.
Meanwhile, fine dining restaurant Dirty Habit in Washington D.C. created a bone marrow butter to go with their Prime Aged Ribeye. And Garden Bar in Phoenix created a new black truffle butter for their charcuterie boards. These dishes show that compound butters are an easy way to add premium ingredients and elements to a restaurant dish without needing completely re-engineer the menu.
Restaurants everywhere are using compound butters as a simple way to impart new flavors without extra labor or effort. Operators should consider them if they're looking to make easy changes to transform their menu.
---
Looking for ways to improve the customer experience? Our new whitepaper discusses several strategies to do so. Download your copy today. If you're interested in viewing more trends, insights, recipes and ideas, follow us on LinkedIn, Instagram, Facebook and Pinterest.
Euro-Bake USA is an artisanal bread manufacturer serving the United States for over 25 years. Our selection of par-baked and fully-baked breads contain all-natural ingredients and no chemical preservatives. View our products or contact us today. To learn more about our products and services, follow us on Instagram, Facebook and Pinterest.
August 14, 2022