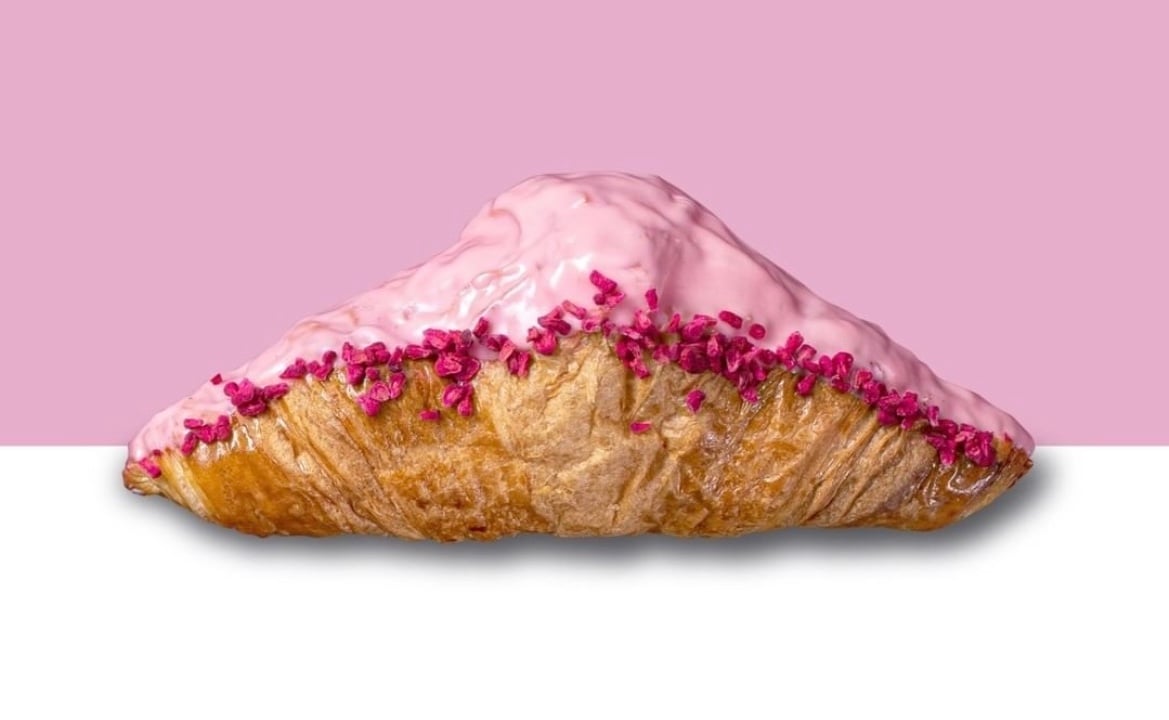 US Blog
Celebrate Love with Food
A holiday is nothing without food, and Valentine's Day is no exception. On February 14th, we celebrate love and friendship with gifts, sweet treats, and special shared meals. When it comes to embracing a range of romantic possibilities, bakers, patissiers and chefs have the opportunity to attract new customers to their business and delight their loyal customer base.
Celebrating All of Your Loved Ones
When it comes to Valentine's Day, everything is better when it's enjoyed together. Although this holiday was originally dedicated to celebrating love between significant others; the concept has expanded to friendship and family throughout the years. After the pandemic, more consumers than ever are celebrating friends, co-workers, pets, classmates and teachers this year. According to NRF and Prosper Insights and Analytics' annual Valentine's Day survey, total spending is expected to hit $25.9 billion — the second-highest year on record — and per-person spending is expected to come in around $193.
NRF conducted this survey of 7,616 U.S. adult consumers Jan. 3 through Jan. 11. The survey has a margin of error of plus or minus 1.1 percentage points.
Giving the Gift of Experience
When it comes to receiving gifts of experience, many consumers say they'd "love to receive a gift of experience", according to the NRF. This year, it looks like almost one-third of consumers plan to give a gift of experience this year which includes eating out, workshops, in-store or online classes, food and dessert kits, or visiting an attraction.
NRF conducted this survey of 7,616 U.S. adult consumers Jan. 3 through Jan. 11. The survey has a margin of error of plus or minus 1.1 percentage points.
Out of the top 5 gifts in NRF's 2023 Valentine's Day spending survey, 32% of consumers plan to gift an evening out. According to the National Restaurant Association, around 36% of US adults celebrate Valentine's Day by dining out at a restaurant. Whether consumers are celebrating Valentine's Day, Galentine's Day or Palentine's Day, foodservice operators should consider offering the following:
Offering a Prix-Fixe Menu

Elevate the Takeout/Delivery Experience

Create Heart-Shaped Sweet or Savory Treats

Promote Valentine's Day Offerings on Social Media

Offer In-Person or Virtual Cooking Classes

Cater to the Single Crowd & Children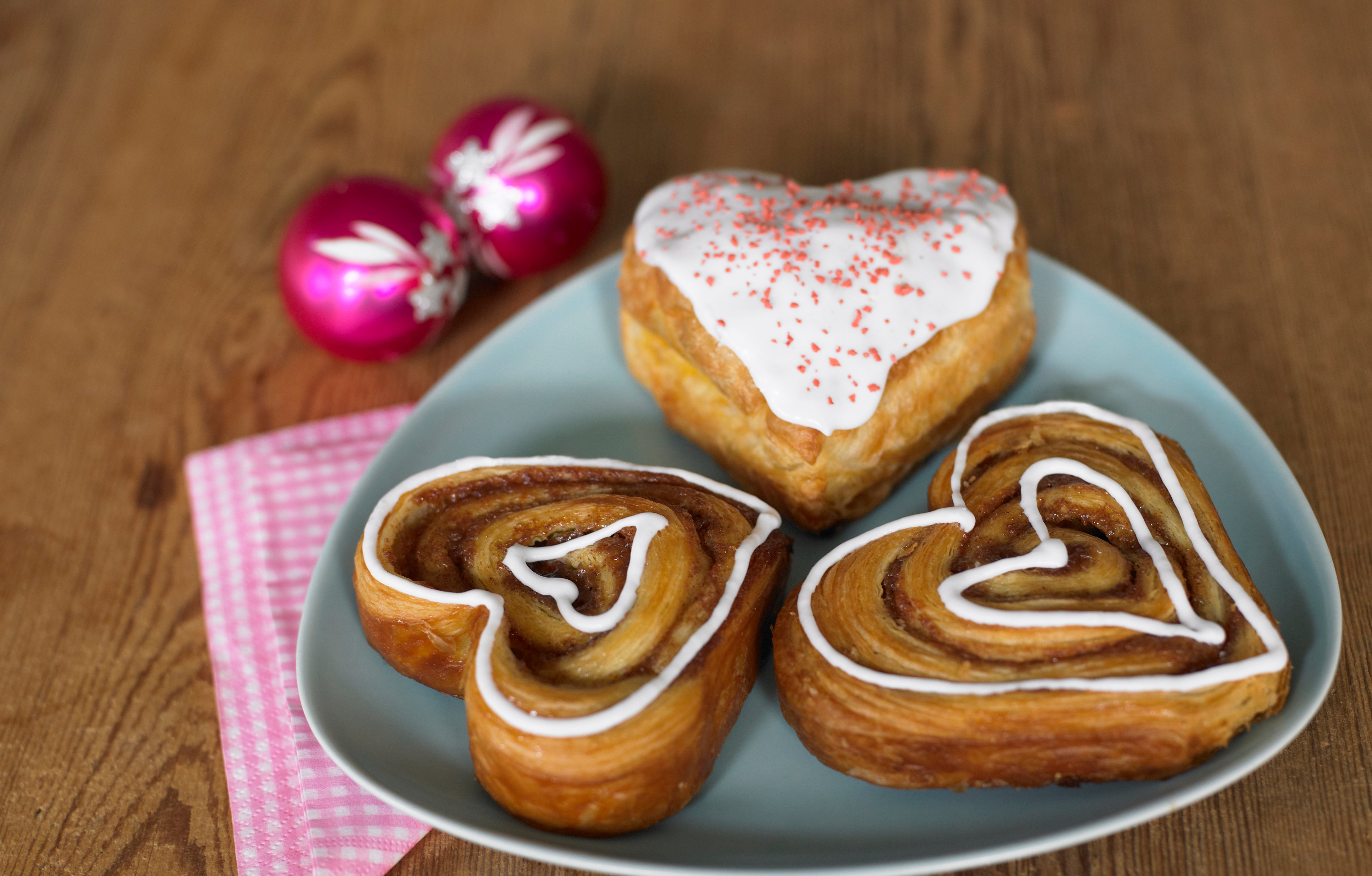 No gift says "I love you" quite like food—especially when it's in the shape of a heart.
Dining with Loved Ones
Love is in the air during the month of February, and foodservice operators are ramping up for one of the busiest holidays of the years. Compared to an average day, reservations requests increase up to 500% and competition for dinner reservations are high in the weeks leading up to Valentine's Day. In a recent nationwide survey of 1,000 U.S. consumers, Popmenu reported that of the 85% of adults that plan to celebrate Valentine's Day, 74% plan to dine at or order takeout/delivery from restaurants this year. 78% of those celebrating plan to dine at or order from restaurants on February 14 while others will dine on surrounding days.
Among all consumers partaking in holiday festivities, 49% plan to dine at a restaurant, 25% plan to order takeout/delivery and 26% plan to cook at home or enjoy another activity.

A higher percentage of men say they will dine in person at a restaurant (61% of men compared to 40% of women)

A higher percentage of women say they will order takeout/delivery (30% of women compared to 20% of men)
When it comes to creating a special Valentine's Day menu, consider offering items that are special, romantic, and indulgent. Out of all the most popular dishes consumers are most likely to order on Valentine's Day, steak and seafood are ranked highest for both men and women. In addition, you cannot go wrong with offering a unique heart-shaped sweet or savory treat. With the average person spending around $100 on a Valentine's Day dinner, the restaurant industry can benefit significantly from this holiday.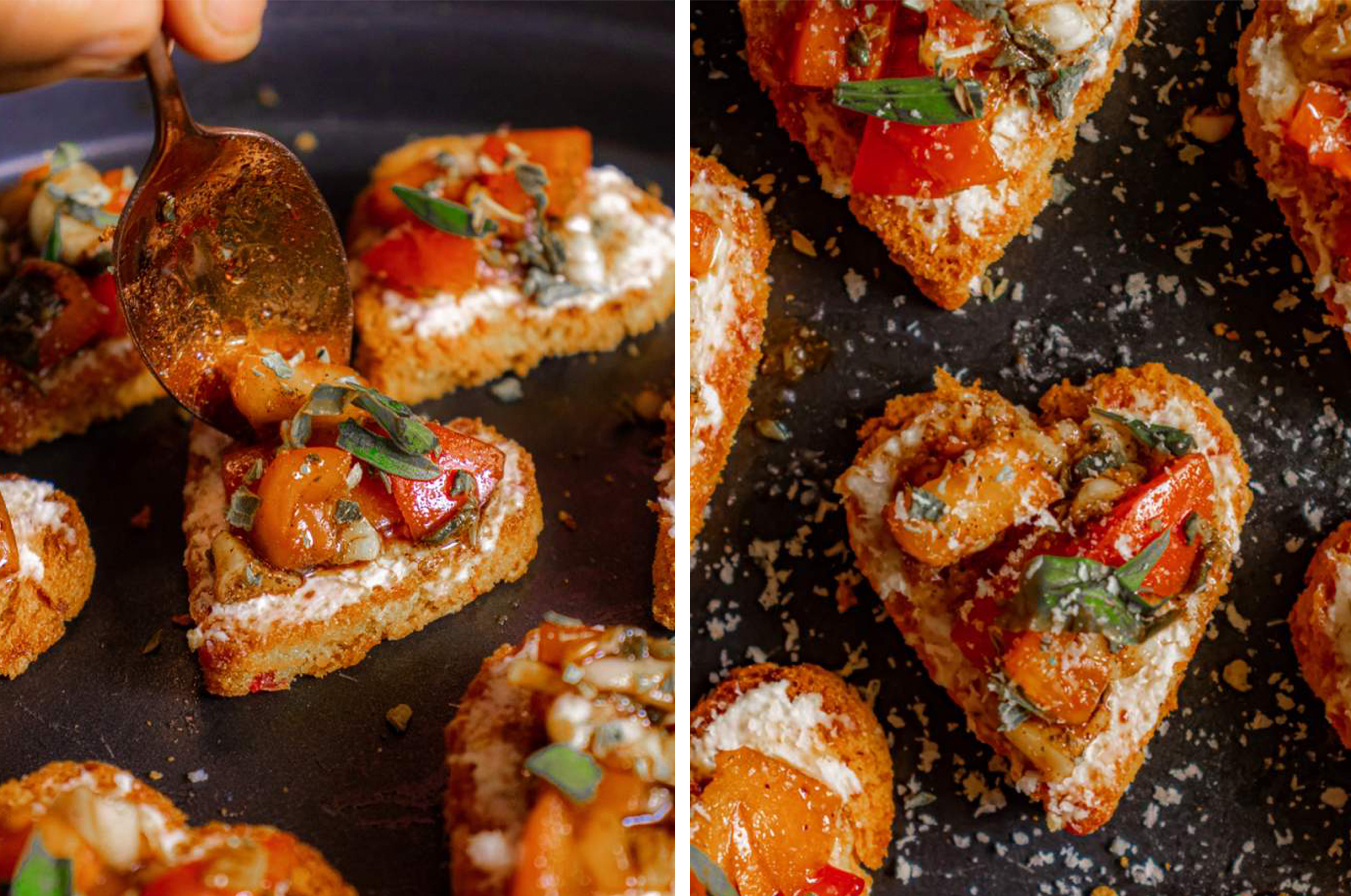 Heart-Shaped Bruschetta on Euro-Bake Sundried Tomato Garlic Bread
Schulstad Sweet Treats
Roses are red. Violets are blue. Most people crave sweets on Valentine's Day, how about you? Sweet goods, patisserie creations and chocolates are very popular during this lovely holiday. February 14th offers an amazing opportunity to attract new customers and delight loyal ones with delicious heart-warming gifts. According to NRF, 57% of respondents reported that they plan to give something sweet for Valentine's Day this year. Offering a unique selection of creative sweet treats is the way to go for foodservice operators and retail bakeries nationwide.
When it comes to Valentine's Day, there are endless possibilities with our Danish pastries and croissants from Schulstad Bakery Solutions. Our pastries and croissants can be served as brunch platters, gifted as a DIY decorating kits, or transformed into indulgent sweet treats. These following flavorful foods aren't just gifts for someone's partner, but something they can share together as well:
1.
Danish Pastry Brunch Platter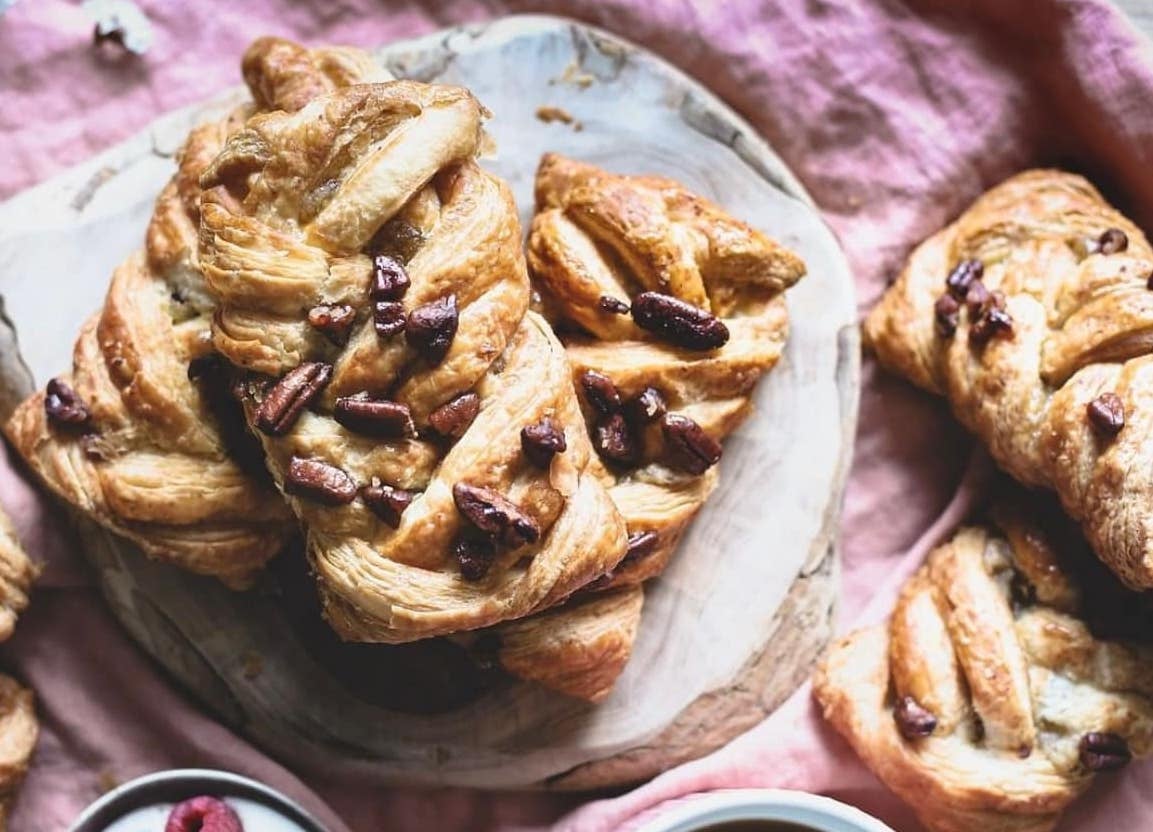 Respondents report they buy premium bakery products most often as a treat for themselves and their families (68%), followed by special celebrations (62%) and gatherings (42%).
2. DIY Pastry Decorating Kit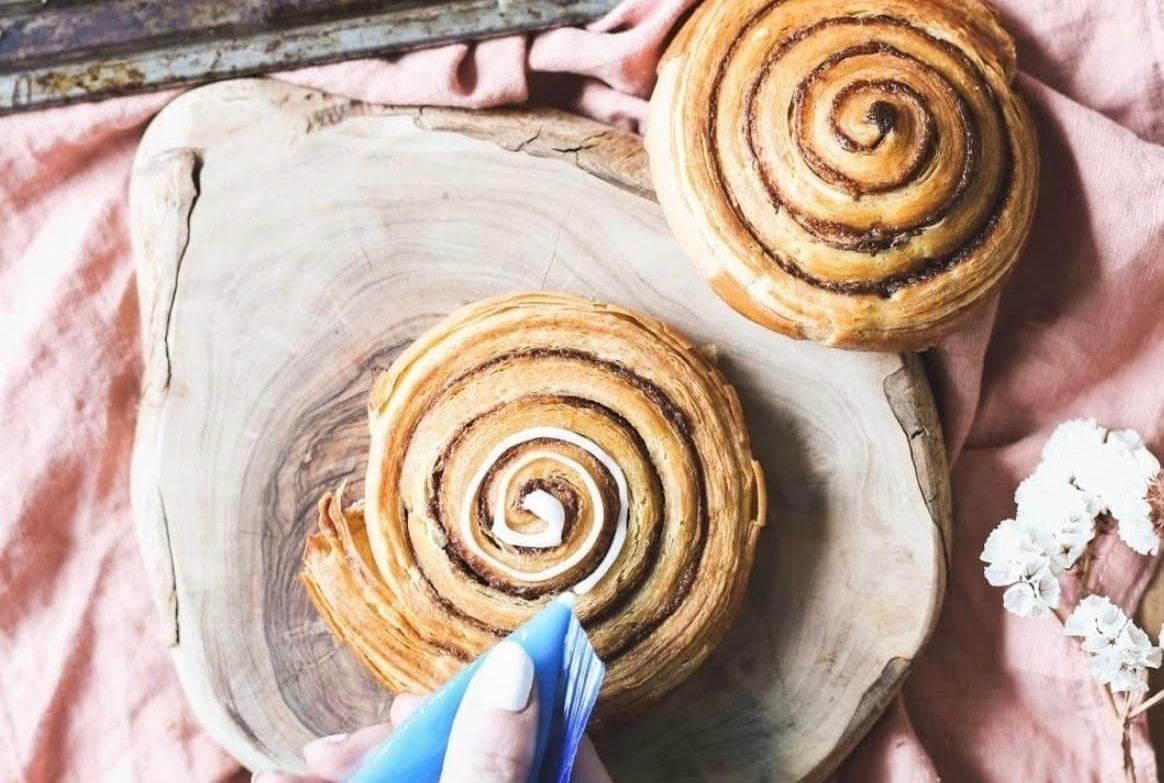 When it comes to Valentine's Day, everything is better when you eat together. Offer a DIY Danish Pastry Decorating Kit that can be gifted to loved ones.
3. Indulgent Sweet Treat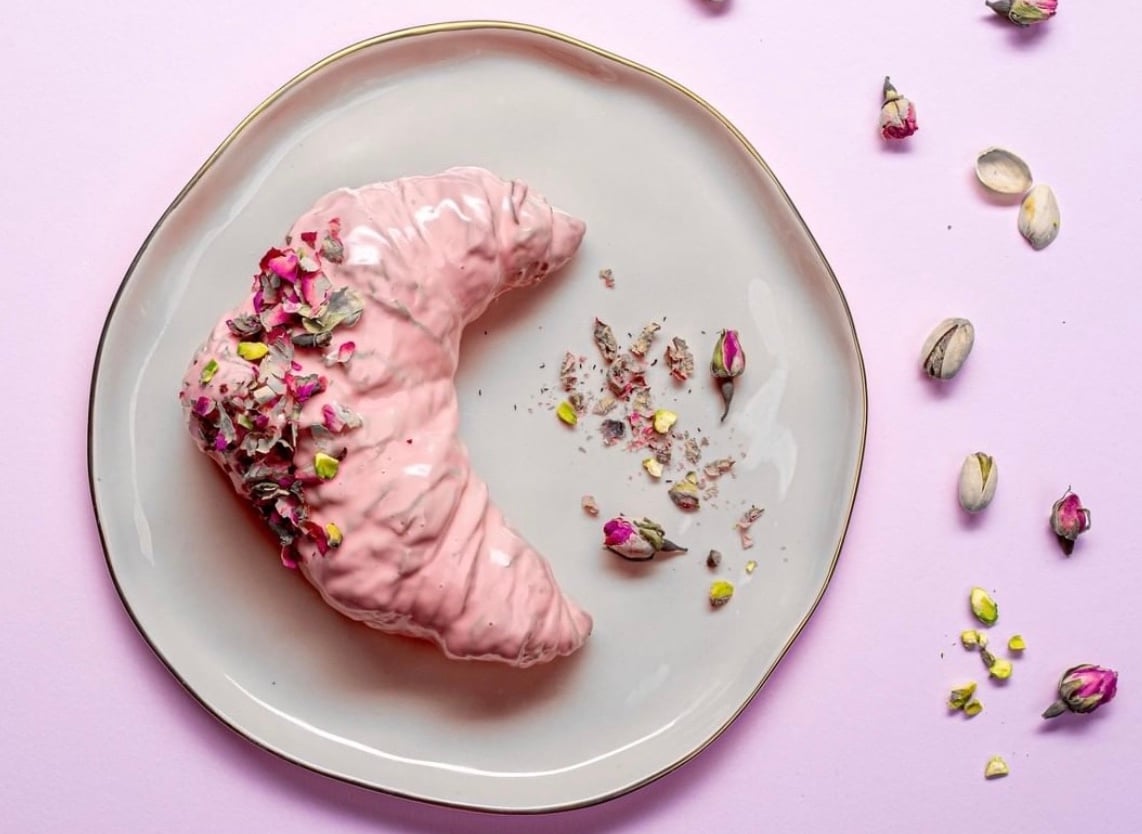 Taste Tomorrow consumer research revealed that 59% of consumers agree that beautiful-looking food creations are tastier.
---
Interested in learning more about our products? View our 2023 Digital Product Catalog for more information and recipe inspiration. If you're interested in viewing more trends, insights, recipes and ideas, follow us on LinkedIn, Instagram, Facebook and Pinterest.
@lantmannenunibakeusa @eurobakeusa @schulstadusa
February 1, 2023