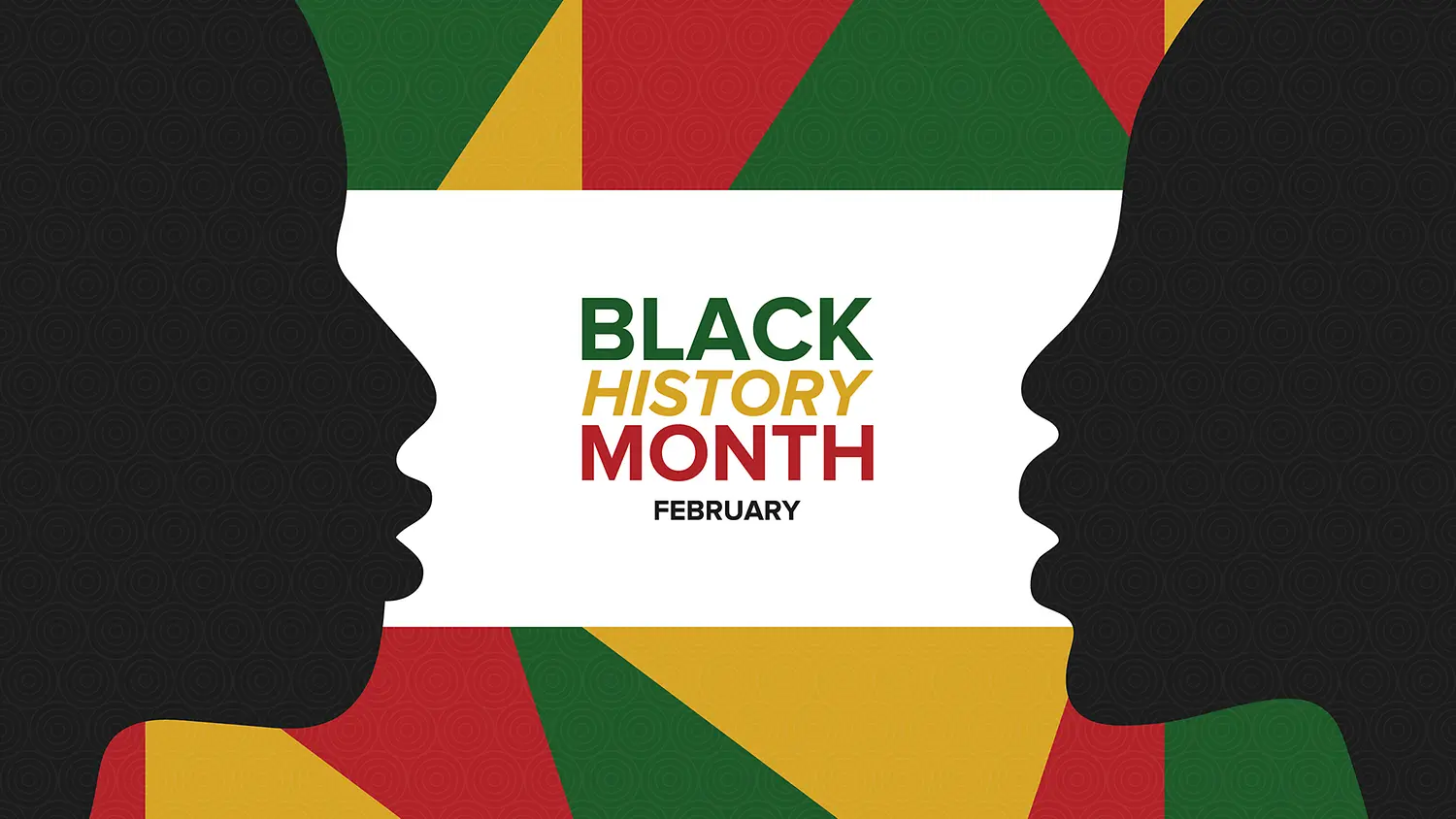 US Blog
Unibake USA Celebrates Black History Month
February is Black History Month. Black History Month is an annual celebration of achievements by African Americans and a time for recognizing their central role in U.S. history. During this month, we pay tribute to the generations of African Americans who struggled with adversity to achieve full citizenship in American society.
About Black History Month
The story of Black History Month begins in 1915, half a century after the Thirteenth Amendment abolished slavery in the United Sates. In September, a Harvard-trained historian Carter G. Woodson and the prominent minister Jesse E. Moorland founded the Association for the Study of Negro Life and History, an organization dedicated to researching and promoting achievements by Black Americans and other peoples of African descent. This organization is known today as the Association for the Study of African American Life and History (ASALH).
The relevance of February goes back to 1926, when ASALH's founder, Dr. Carter G. Woodson, sponsored a national Negro History Week in the second week of February to coincide with the birthdays of Abraham Lincoln and Frederick Douglass. The event inspired schools and communities nationwide to organize local celebrations, establish history clubs and host performances and lectures. Later on, ASALH sought recognition from the federal government, in the belief that it was important for our nation to set aside the month of February in official observance of African Americans' contributions to the history of the United States and world.
The first official observance came in February 1976, when President Gerald Ford recognized Woodson's concept was later and expanded into Black History Month so his legacy can live on every February. Since 1976, every U.S. president has officially designated the month of February as Black History Month. Other countries around the world, including Canada and the United Kingdom, also devote a month to celebrating Black history.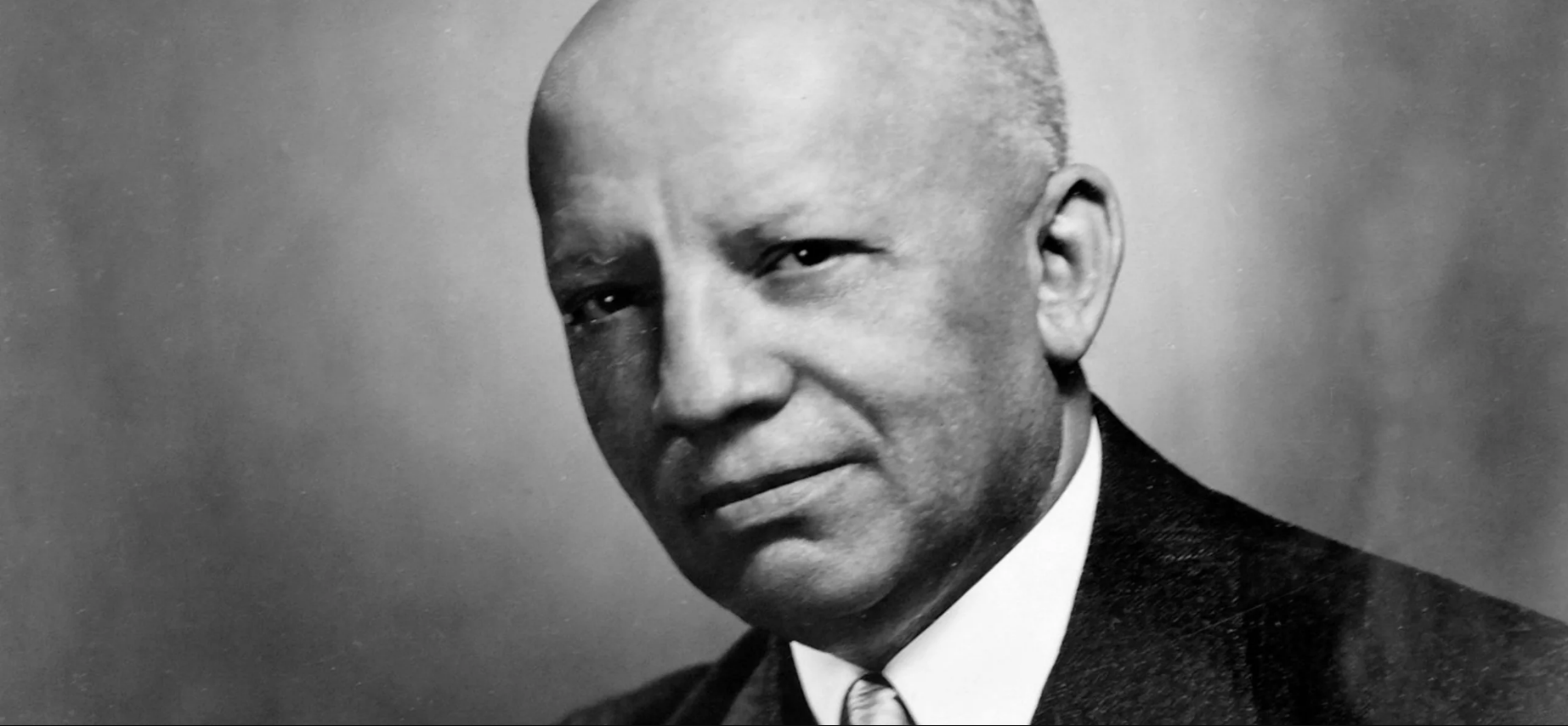 Dr. Carter G. Woodson (1875-1950) dedicated his life to educating African Americans about the achievements and contributions of their ancestors.
What Does Black History Month Mean to Unibake?
Black History Month is an opportunity to start conversations about race. Conversations about race are important to have in the workplace because it supports an organization's anti-racism company culture and encourages a two-way dialogue and conversation about race between Black, Asian, Minority Ethnic and White employees.
At Lantmannen Unibake USA, we are committed to creating a friendly culture with respect for one another. We support and encourage each other to speak openly, work together and explore new opportunities to take our company and business to the next level. As a company, we rely on our knowledge of industry trends and cultural influences that make our company and products unique. Ultimately, our global diversity enhances creativity, leading to better decision making and problem solving. It allows us to reach our goals, achieve profitability, and remain a successful leader in the industry.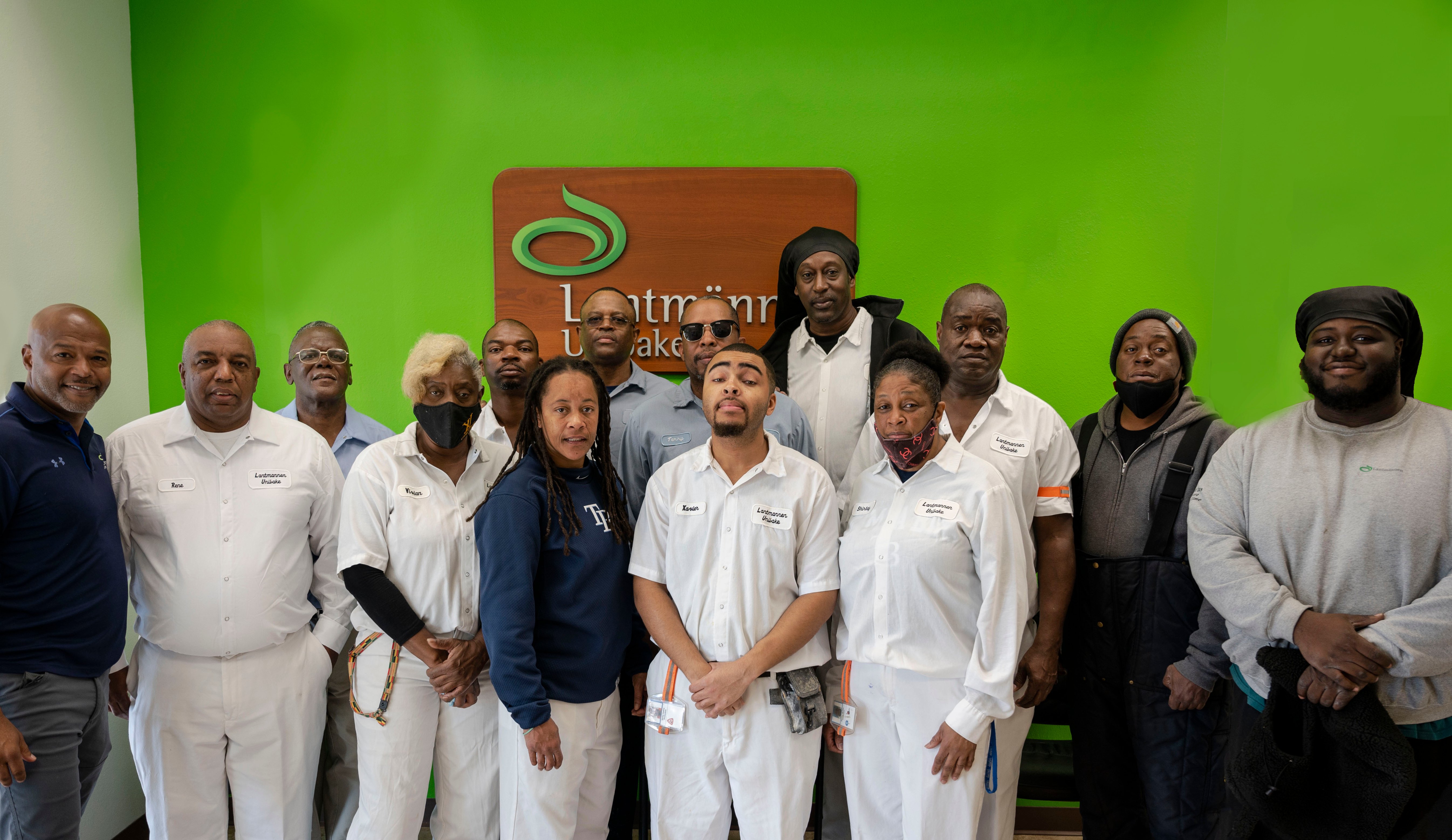 What Does Black History Month Mean to Our Employees?
In honor and support of Black History Month, our employees wanted to share what Black History Month means to them. We encourage and welcome tributes to these because it gives all of our employees a time of acknowledgement, reflection and inspiration.
1. Vance Hall, 11 years with Unibake

2. Shirley Butler, Over 7 years with Unibake
3. Jermaine Nettles, Over 2 years with Unibake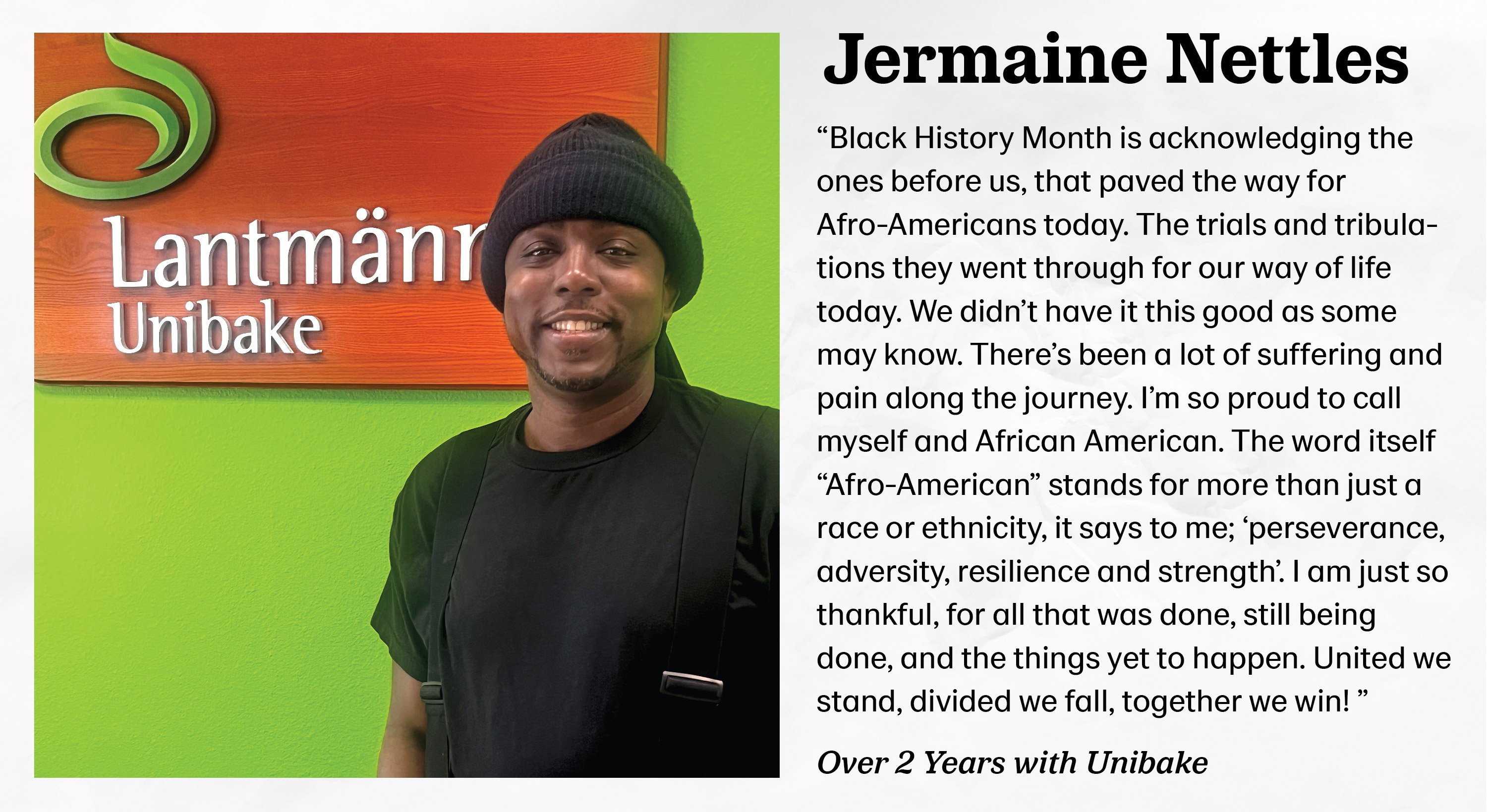 ---
IIf you're interested in viewing more trends, insights, recipes and ideas, follow us on LinkedIn, Instagram, Facebook and Pinterest.
February 1, 2023