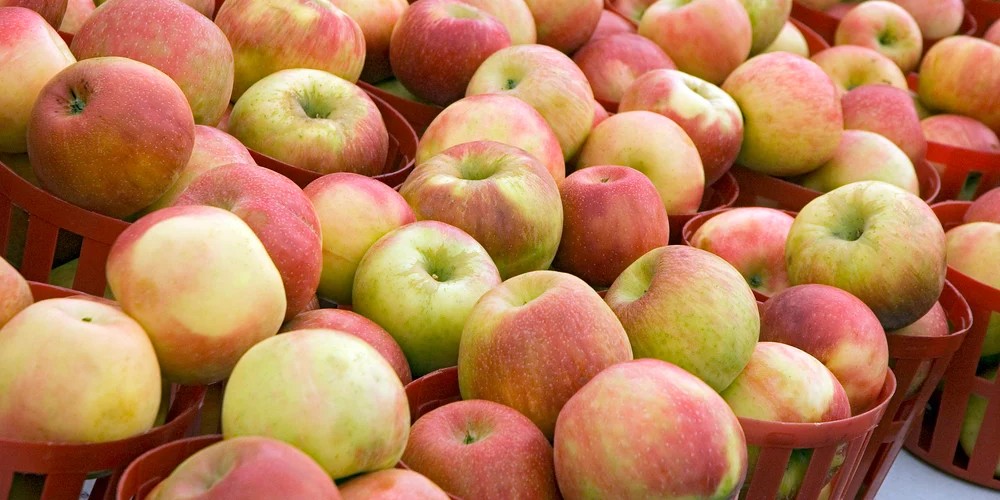 US Blog
Move Over Pumpkin Spice, Apple is Coming Back This Fall
Every fall season, Americans are ambushed by a tide of pumpkin spice flavored products. Whether it's lattes, doughnuts, or even Twinkies, it returns every Autumn with renewed vigor. And while pumpkin spice is here to stay, there's actually a different fall flavor that may become the hot trend of 2021: Apple.
Many restaurants, chains, and other food and beverage brands are putting greater emphasis on apple flavors this fall. Eater revealed Starbucks is promoting a new Apple Crisp Macchiato this year that can be served either hot or iced, while Dunkin' introduced an Apple Cranberry Coconut Refresher and are bringing back their classic apple cider donut.
But if pumpkin spice is so dominant, why are these brands and companies adding so much apple to their menus?
Well, pumpkin spice is partly to blame. Kim McLynn at NPD Group, a market research company, told Insider that many believe pumpkin spice has "jumped the shark," and the market is too saturated with those types of products. Introducing new fall flavors to a menu adds variety and ensures customers don't lose interest.
Other flavors that received similar treatment in past years include maple pecan, brown sugar, and vanilla spice. So perhaps this year companies have simply designated apple as the temporary alternative.
But there's another reason why apple is getting the spotlight: People love it. According to a report from Datassential, 64 percent of American consumers who have tried pumpkin spice say they either like it or love it. However, 85 percent of Americans say they like or love apples. So perhaps the introduction of new apple products is simply a reaction to customer demand.
It should be noted, however, that 77 percent of Americans also say they love or like maple flavors, and yet there's no wild demand for maple syrup lattes every October.
There are other flavors that receive big boosts in the fall as well. For sweets, chestnut, ginger, cinnamon, and pecans are 10 times more likely to appear on an autumn menu than any other time in the year. On the savory side, cranberry, coconut, stuffing, and mustard are all 10 times more likely as well.
Many of those trendy fall flavors also happen to pair well with apple. Dunkin' paired it with cranberry and coconut in their new beverage. Combining two seasonal favorites together can provide inspiration for restaurants or other foodservice operators looking for a pumpkin spice alternative.
The fall menu reveal is also beginning earlier than ever as well. Dunkin' introduced their products on August 19th this year, and Starbucks followed on August 24th. That's the earliest the two chains have revealed their seasonal menu, and indicates the popularity and demand for these flavors each year. People are becoming more comfortable with fall menus beginning earlier in the year, which foodservice operators may want to think about when considering their own offerings.
So, while pumpkin spice lattes will likely remain a staple in the fall months for years to come, don't be afraid to add a splash of apple to the menu to provide more choice for customers.
---
Interested in adding apple pastries to your menu? Email us at SchulstadUSA@lantmannen.com to learn more.
Schulstad Bakery Solutions is a brand that stands proudly upon its heritage and expertise providing premium croissants and Danish pastries for 150 years. We pride ourselves in creating innovative products using modern baking techniques while maintaining the integrity of our premium products. View our products or contact us today.
September 28, 2021